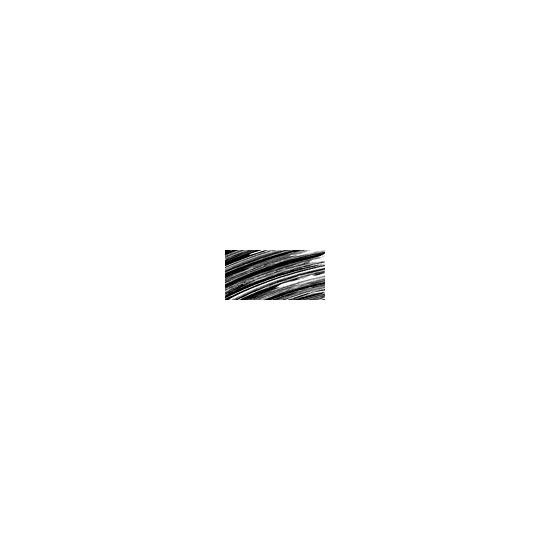 Rollover image to zoom
Reviews
One of my favs!
This is close to the perfect mascara. I burn through tubes of this stuff. It works very well to elongate lashes, add depth and volume, and stays all day. I love that it doesn't clump, but when it's time to wash it off, I don't have to struggle to clean my lashes. I use this one for myself all the time! One of the best mascaras on the market
Absolutely love this! I bought the trial size of this and will soon purchase a full size. Gives me serious volume and my lashes look/feel great! Inky black color and no smudging!
Nov 03, 2011
Not impressed.
This mascara had a really nice feel to it and went on really smoothly too, without clumps. It didn't make my lashes feel crunchy either. However, after wearing this at work for a few hours (sitting at a desk, nothing strenuous) there were black smudges underneath my eyes. I wore it a few more days with different eyeliner/shadow to see if this made a difference but got the same result each time. I ended up returning the mascara because I couldn't deal with the smudges. Maybe others don't have this problem but this mascara did not want to stay on my eyelashes!
My go-to mascara
I have searched high and low for a mascara that I deem acceptable. I have puny lashes and have tried every mascara under the sun with mixed results, until I got my hands on a sample size of Supernova. With the help of my eyelash curler (which I use no matter what), this mascara gave me long, lush eyelashes that did not flake or clump. I quickly went out and grit my teeth when I shelled out 30 bucks for a full size tube. Now I can't imagine using any other mascara. A couple of coats and my lashes are a wonderful shade of inky black. Puny lashes no more! Yeah it's expensive but I've finally found my perfect mascara, and that is priceless.
Jun 16, 2011
I bought a sample size of this mascara and I have to say, I like it for simple looks. It doesn't give the volume that I like, but there's something very nice about it. I'm not sure it's worth almost $30, though.
A keeper!
I really enjoy the look of this mascara. That is including the bottle! I thought I would give this a try when there was a sample size while I was waiting in line at Sephora. It cost me around $12 I think, but the real thing is almost $30! Geez. Although, I would have to say it's worth it. It does everything you want it to. Keeps it natural, full, long and not clumpy what so ever.
Great Brush for Lower Lashes.
I use this mascara only for my lower lashes & it's a favorite. Its a bit pricey at $25 for a full size but it'll keep your lashes pretty soft & never seems to clump.
My favorite mascara of all time!
I love how natural, full and separated my lashes look when I use this. It's my favorite! I use it everyday and I usually am not one to spend so much on mascara but in this care you're getting excellent quality. I recommend it to everyone I know.
Nice formula, don't like the brush.
I like this mascara for a more natural look. It creates pretty, full lashes that are very black. The only thing that I don't like it the brush, while it's good for a natural look, if you try to get very dramatic, the wand can't comb through the lashes and it gets a little clumpy.