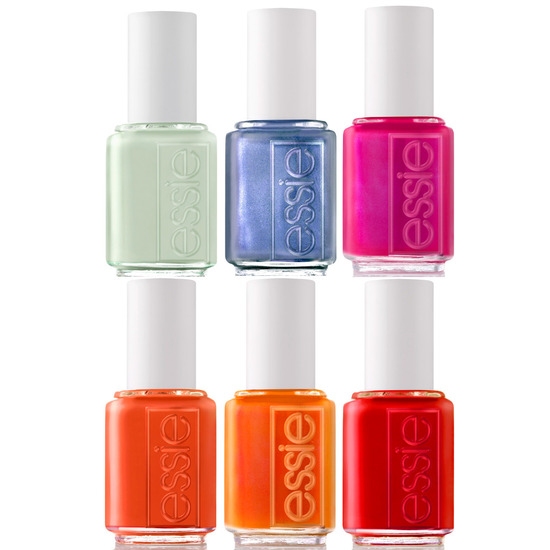 Rollover image to zoom
Reviews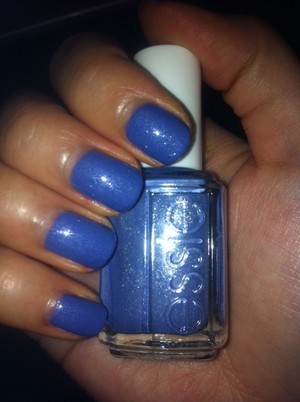 I absolutely love this collection. Amazing colors for this summer and even colors you can wear all throughout the year. I am currently wearing "Smooth Sailing" and I've received so many compliments today at work. Gorgeous blue with a hint of silver shimmers. In some lighting it almost looks like a light purple. I was extremely impressed with the formula for this collection. Out of the 6 colors I own 4 and each color is extremely pigmented. You can probably pull it off with just one coat.
Smooth Sailing is the ONLY blue nail polish worth having..
while I am no pro at nail polish, when there is a unique shade that jumps out as much as this one, I must wear it.. that being said, after I applied this [I am no pro, I actually quite suck at putting nail polish on, but it STILL looked great.. now THATS a sign of a quality polish] my BOYFRIEND, that's right, a MAN, MALE SPECIMEN, WITH A Y CHROMOSOME, noticed how nice the shade was. I COULD SHAVE MY HEAD AND HE WOULDN'T NOTICE. i no longer need any other blue polish. I dislike dark navies, I hate bright pastel blues, and neon shades just never work as well on the nails as they seem to in the bottle. This is the perfect shade, with the perfect amount of shimmer.. not too in your face with the glitter, its actually very hard to make out that they are individual particles unless you really study your nails. In addition, its such a unique tone.. its very difficult to describe, but you can clearly see it in the lovely Linda's review directly below this.. I won't take a picture of my nails, because my nail-painting skills will not show this for what it truly is-remarkable. Smooth Sailing is by far my new favourite nail polish.! If you haven't already got it, I suggest you snatch it before its too late!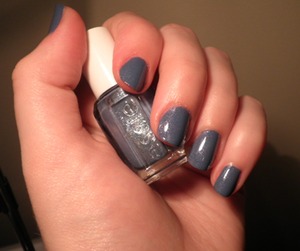 Smooth Sailing is awesome!
I got this in the November Glossy Box & I love it! I wasn't that keen on the color when I saw it in the bottle, but once I applied it I loved it. Easy to apply & you only need 1 - 2 coats. It has a little shimmer & is not streaky.
No Longer Available D.

Oct 20, 2011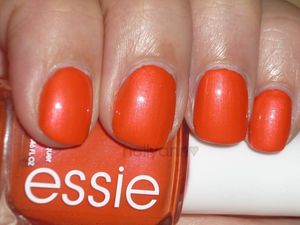 Braziliant - AMAZING!
This nail polish is just so amazing! It literally is a ONE COATER! It's so pigmented and is opaque in one coat. This was my first nail polish from Essie. I am usually not a fan of orange but I really love Braziliant! This color would be perfect either for the summer or Halloween! The formula was just so smooth and not thick at all. I am very pleased with this one! They last for days without chipping! The con would be the price! I would definitely get more if these ever go on sale at my drugstores.
this color looks really nice and does look good on nails, you guys can get the best price of this essie item @labeautyzone.com, they have the most updated items for sales. www.labeautyzone.com