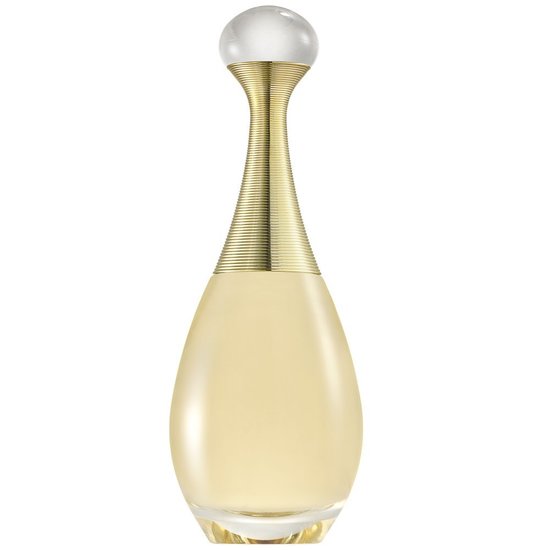 Rollover image to zoom
Reviews
Love it!
I love this perfume. It has that classy, sexy and really gorgeous smell. It's definitely one that makes you feel like a woman when you wear it. Strong, elegant and sexy are definitely the words to describe it. And of course, the bottle is pretty cool looking.
Sexy, Classy and Irresistible
This is one of if not my very favorite scent. It is very sexy and strong. I get constant compliments. long lasting and very mature but not too much so. Classy indeed
SEXY!!!
This is one of the sexiest female fragrances. Its sophisticated , classy and filled with femininity. Perfect for the working, fashionable female from their early 20's onwards. I figure that it would be a very attractive scent to men aswell.
the only perfume ill wear
I love Jadore! The scent is soft, sweet and very feminine. Everytime I wear this perfume I get stopped all the time esp. by men. Im also very sensitive to fragrance but Jadore scent is so subtle that it doesn't bother my nose. Pure elegance!
Perfection in a bottle.
my mom had this perfume when I was younger and i instantly fell in love. It's the perfect combination of elegance, sexiness, and it's just a classic. every woman should have this perfume for a special occasion.
I am purely in love with this perfume. Quite pricey but wowowow I smell like a damn sexy lady when I wear this. Such a classy smell to it. The advert as mentioned in a few comments is just wonderful too. Big loooove.
First off who didn't love the commercials?!... While this isn't my signature scent it is one of my favourites. Its feminine but not too the extreme, also its not strong ( hate perfumes that are) but it lasts throughout the day giving you that soft, delicate scent.
This is what classy smells like.
I am a big fan of this perfume. The scent is lovely and it smells sophisticated, sensual, elegant, and expensive! I love the mixture of floral and musk, it's a perfect combination to smell feminine and sexy. It is pretty strong when you first spray it on, but the dry down is heavenly! Definitely a special occasion fragrance. It will last all day or night and the scent lingers in and out as you go about your activities. I adore J'adore!
It's clean, fresh and girlie
I love this scent so much, that it's become my signature scent. Its a soft floral scent, leaving you a fresh and clean feeling. Dior J'adore isn't overwhelming like a lot of other scents I've tried in the past, and throughout the day it lightens up just enough for you to still smell it, but not have to spray a lot more. If you're a girl that loves to smell like a girls with class and sass, this scent it perfect for you. I love it.
This perfume smells really good. It lasts practically all day. I would use this only on special ocasions though because it has a strong scent. I think it's more apropiate for adults than for teenagers. The price is quite high for my taste.