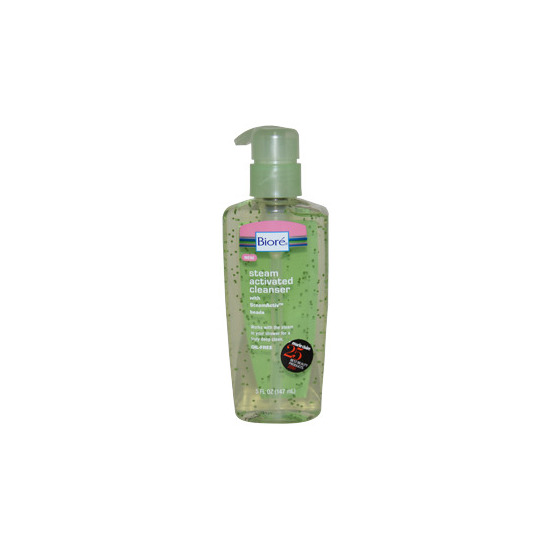 Rollover image to zoom
Reviews
Lovin'it
-Cheap -Minty effect -Clean your pores But - Can overdry your skin Summary: I freakin love this product, after my skin feels so fresh and clean, like you don't have anymore dirt on your face. It reduces the appearance of your pores, BUT you have to put a good moisturizer after it or you'll have a dry itchy skin....
Eh.
This cleanser is okay...I mean there's nothing special about it other than it works with steam from your shower. Which is why I only bought this once and didn't buy it again. It's a pretty mild cleanser, doesn't really do anything for the skin.
I Love this
I got this cleanser when I was pregnant because i didn't want to use anything with any "acne fighting" ingredients, I absolutely loved it. I've always had issues with break outs and this pretty much saved me, and I have tried almost everything. It makes my skin feel VERY clean, and I barely have to use any, a little bit goes a long way! It's a great cleanser for people who are too old for acne products but too young for anti aging.
An average cleanser
I wouldnt say this cleanser is better than any of Biores other cleansers. To me after using this it didnt feel like i had a deep pore clean and i wouldnt say my pores appeared any clearer or anything like that. As for the "SteamActiv" beads i havent noticed anything special about them. and wouldnt say this is a must have product.
So fresh and so clean. Great feeling after coming out of a shower. Opens up your pores for a good cleaning. Cleared my oily skin and did not dry out my face. I do use a moisturizer after washing my face but some products will still leave my face dry. This cleanser did not do that.