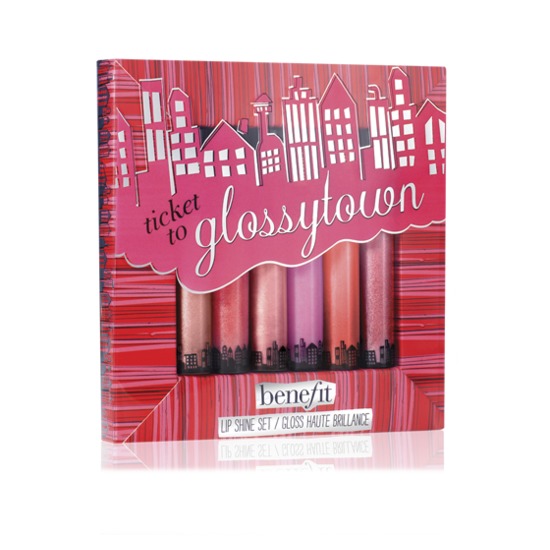 Rollover image to zoom
Reviews
Great !
I love the colors. THEY ARE AMAZING. Pigmented and the brushes are high quality. Definitely a must have collection. If you love lip glosses and you are a lip gloss geek then you will totally love this !
Great kit!
I won this from the 12 days of Christmas beautylish giveaways! It's a great kit. The colors are very nice. There is a perfect nude, a hot pink, a pinky nude, a lilac, a coral and a shimmery rose shade. The glosses are pigmented. They're long lasting, nourishing- not sticky!! The glosses have brush applicators which are nice! Very cool kit!!! :)
Great glosses, super shiny!
These glosses are super shiny and come in six cute colours. The brushes on them could be a bit longer but other than that these would make a great gift! Check out my review on them: http://apopofcolour.com/2011/12/08/the-holiday-collection-benefit-cosmetics-ticket-to-glossytown/