Jobs
---
We are a fast-growing startup based in San Francisco and Los Angeles building the best social commerce experience in the beauty industry. We are looking for smart and passionate team members to help us build an an uncompromised, reimagined shopping experience. We have built a large, enthusiastic community of users already, and we have the opportunity to inspire and empower millions more.
We offer competitive salary, meaningful equity in the company and an endless supply of beauty products.
Areas: Engineering (San Francisco)
We believe technology and design are the keys to building a great company and product. Our culture is centered around building extraordinary user experiences and doing so requires a technology stack that enables, not constrains. We are using a light web framework (Python/Pylons/jQuery) running on Amazon Web Services (EC2/RDS/S3/CloudFront). We believe that high quality engineering and design comes from simplicity, not complexity. We understand that simple solutions are not always the easiest solutions, but are worth the investment.
We're a small engineering team with strong technical talent and lots of real experience in building scalable consumer internet sites (experience from YouTube, Google, HOT or NOT, Howcast, Linden Lab and Crunchyroll). We are looking for talented engineers that share our philosophy and are looking to make an impact. Above all, we look for passionate individuals who enjoy building product at any level of the stack and take pride in their work.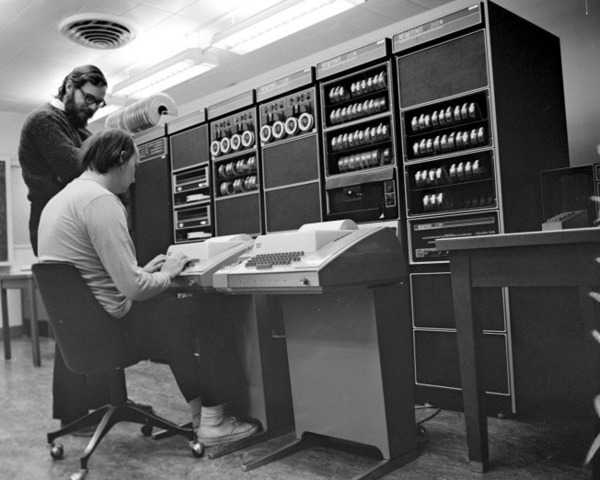 If you are interested in joining our team, please send a resume and cover letter about why you would be a good fit to jobs@beautylish.com.
Software Engineer
Your responsibilities will include:
Collaborating on the design of new and existing features
Implementing whole projects independently
Participating in peer code reviews
Things we look for include:
B.S., M.S., or Ph.D. in Computer Science or equivalent
Commanding knowledge of Python, Ruby, PHP or Javascript
Working experience with web applications, databases, and scaling
Working experience building consumer products
Obsession with code quality and analytics
Passion for learning and continual improvement
Personal software or web projects
Active GitHub profile
Data Engineer
Your responsibilities will include:
Identify and answer product questions using the appropriate analysis techniques
Collaborate in designing, building and testing the effectiveness of product changes
Analyze social behavior, sales and inventory to identify ways to improve merchandising recommendations and streamline operations
Run user acquisition and retention experiments
Measure infrastructure to identify bottlenecks and improve performance at scale
Things we look for include:
B.S., M.S., or Ph.D. in Computer Science or equivalent
Commanding knowledge of Python, Ruby, PHP or Javascript
Working experience with web applications, databases, and scaling
Working experience building consumer products
Obsession with code quality and analytics
Passion for learning and continual improvement
Personal software or web projects
Active GitHub profile
Design (Los Angeles)
Our studio is located in downtown Los Angeles, where we shoot product and make creative content for campaign imagery, tutorials, and DIY articles.
If you are interested in joining our design team, please send your resume, portfolio, and cover letter about why you would be a good fit to designjobs@beautylish.com. Please include "Graphic Designer" in the subject line.
Graphic Designer
Must have a bachelors degree with at least 2-3 years of professional design experience and be well-organized, highly creative, a self-starter, and a dedicated professional who can multi-task in a fast-paced environment. This design role will be responsible for creating compelling graphics that excite people about product, designing layouts for articles, creating typography treatments, concepting and executing on article photo content, and interpreting/adhering to the Beautylish design standards.
Requirements:
Bachelors degree (or equivalent) in design.
At least 2-3 years of graphic design experience, preferably in an e-commerce environment.
Solid understanding of layout, typography, color, and interactive design paradigms.
Portfolio of design work.
Photography experience.
Expert level proficiency with design software such as Photoshop, Illustrator, and InDesign.
Familiarity with social media interfaces: Facebook, Twitter, Pinterest, Google+, etc.
Understanding of SEO best-practices.
Ability to take conceptual direction from the creative director and create original graphics which accurately reflect the Beautylish style and maintain the Beautylish standard of quality.
Ability to take ownership of a project and lead it from concept to production.
Ability to diligently manage multiple projects while meeting deadlines.
Additional Qualifications:
HTML/CSS knowledge preferred but not mandatory.
Familiarity with graphic design for mobile platforms.
Experience with video editing.
Willingness to wear many hats on a small team.
Excellent illustration skills.
Must be detail-oriented and with good time management skills.
Willingness to take creative direction and also provide creative inputs to others when necessary.
Excellent organizational skills. Capable of working in a fast-paced, demanding work environment.
Be able to juggle shifting priorities and meet deadlines while maintaining a high level of accuracy and quality.
Team player with a positive attitude and excellent interpersonal skills.
Ability to follow directions, manage multiple tasks and meet deadlines under pressure.