The Dita Von Teese Fragrance Collection
New! Dita Von Teese Erotique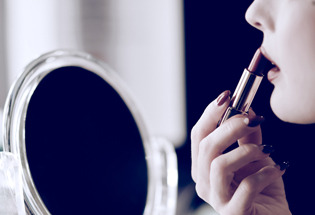 Why we love
"I've always believed that perfume is a vital stepping stone to achieving glamour."—Dita von Teese
Dita von Teese is the personification of glamour. In a world of cookie-cutter starlets, she stands out as a beautiful and original icon with a look that is all her own. Everything she does embodies her personal aesthetic, and her first two fragrances are no exception. Dita carefully selected the ingredients herself and designed the bottles to be just as beautiful as the scents within. "When I was making the perfume, I thought about what kind of fragrance my idols, like Marlene Dietrich, would wear," she told us. "I've always believed that perfume is a vital stepping stone to achieving glamour." Dita believes that glamour is accessible to anybody who has the desire to embrace it—that it isn't something one is born with but rather something one develops. Or as Dita puts it, "Glamour doesn't require natural beauty. It's about creating magic." We couldn't agree more.

About Dita von Teese
According to Dita von Teese, she's just a "normal girl from a farming town in Michigan." Of course, we know that isn't exactly the case these days. The instantly recognizable burlesque star, model, actress, and designer is an all-around icon, and we caught up with her to get the inside scoop on her new fragrance line. Dita created the two distinct scents—Black and Rouge—over the course of a year in Paris, as she imagined "the kinds of fragrances [her] idols, like Marlene Dietrich, would wear." In our exclusive video interview, the glamorous star dishes on her creative process, why it's important to build a "fragrance wardrobe," and how to ignore everyone else in favor of doing what makes you feel beautiful.