Cult Nails Nail Lacquer

New from Cult Nails!
Why we love Cult Nails!
On top of being 3-Free, Cult Nails never tests on animals.
Cult Nails not only has tons of awesome colors, but the line is also free of all the nail polish nasties! More technically speaking, the polishes are "3-Free," or free of Toulene, Formaldehyde, or Dibutyl Phthalate, all known toxins. They're also free of Camphor, a potential irritant. On top of that, the brand is kind to animals—Cult Nails never tests on them or uses products tested on them, and nothing from the line contains animal byproducts. That's enough to win us over. But on top of that, the colors are super special. Instead of turning out the same shades you see everywhere else, founder Maria Morrison creates special hybrids that appeal to her own distinctive tastes and sensibilities. That makes the brand a true original and keeps us coming back for more! We can't wait to try every color!

About Cult Nails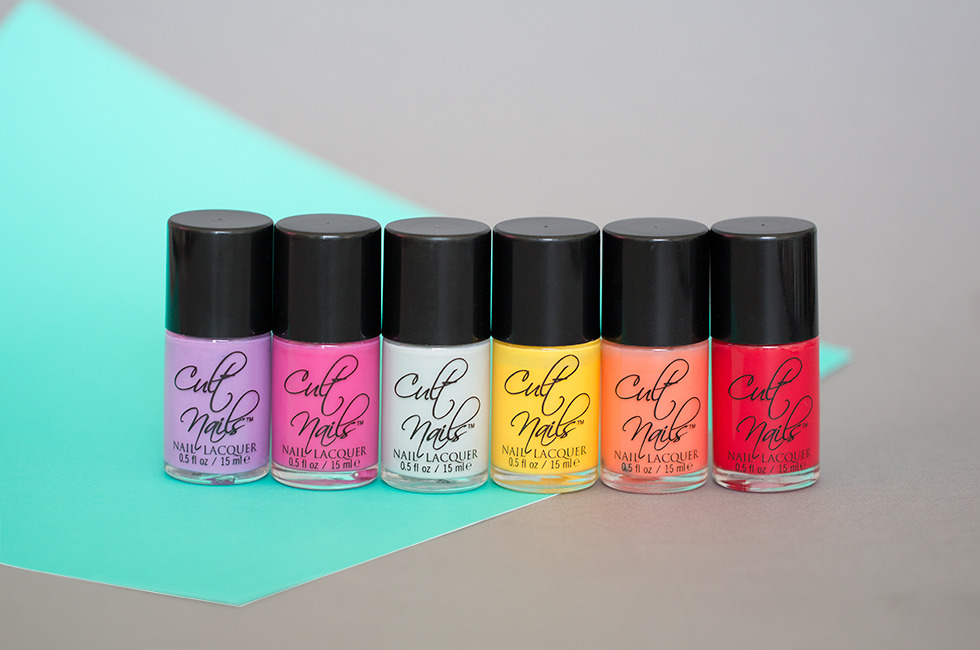 A small, satellite island off the coast of Cocoa Beach, Florida is perhaps the last place you'd expect to produce one of the most exciting burgeoning beauty empires of the moment. But that's where Maria Morrison, founder of Cult Nails, makes both her homebase and her home. And aside from an outside lab that develop all of the polish, the operation remains remarkably small: just two people, plus an assistant who Morrison calls in "when we need her." Still, Cult Nails is thriving, with sales doubling every month since launching two years ago. "I keep wondering—when is it gonna end?" says Morrison, with a laugh, of her incredible success.
For lack of a better term, Cult has a cult following, counting everyone from professional manicurists to popular nail art bloggers among its loyal fan base. And beyond the ever-evolving selection of inspiring and distinctive colors you can't quite find anywhere else, its Morrison's way of working that gets people really hooked.