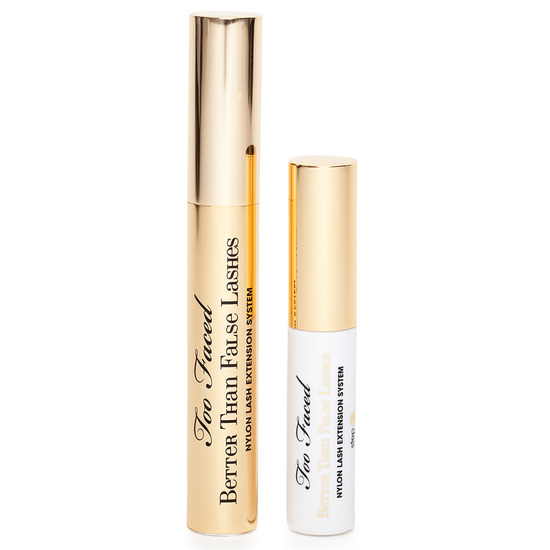 Rollover image to zoom
IF YOU LOVE TOO FACED MASCARA, TRY THESE!
Before & After
Too Faced Better Than False Lashes uses a two step process to add volume and lengthen lashes.
BEFORE: No mascara or eye makeup
AFTER: With Better Than False Lashes applied using the three step process
1. PRIME using the Mascara Base and Top Coat
2. BUILD using the flexistretch Nylon Fibers
3. SEAL using the Mascara Base and Top Coat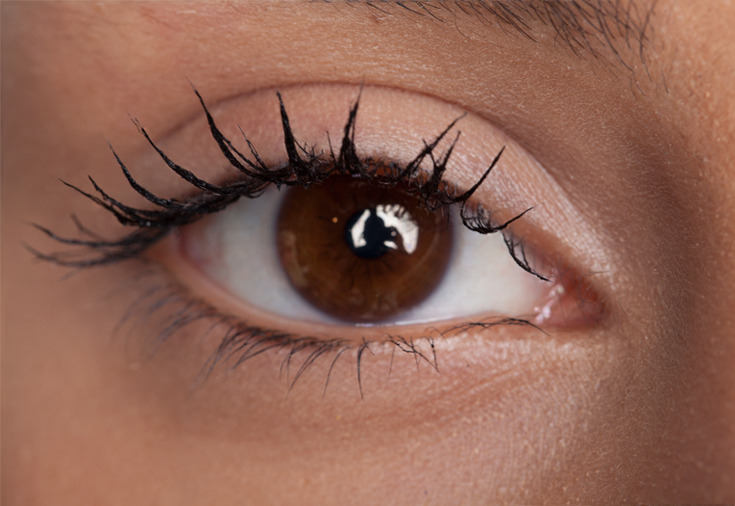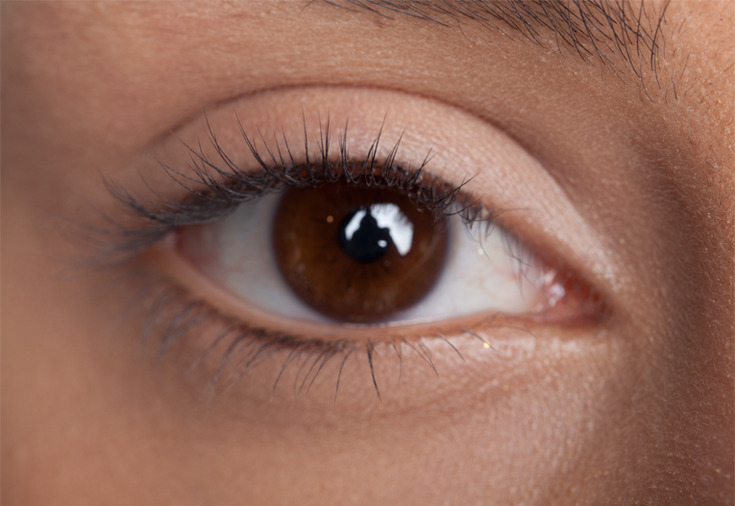 Reviews
Dec 12, 2012
Too Faced Cosmetics - Better Than False Lashes
When I was 14 years old, I had a really beautiful best friend, who was just a little bit evil too. Let's call her "Cher". She had the longest lashes I had ever seen! I had tried everything to get mine to look as long as hers; Baby powder under my mascara, Olive oil at night, layering, separating with a safety pin, nothing worked. Finally I asked her... "Cher, how can I get my lashes to look like yours, all long and fluttery"? She said, "you really wanna know"? "yes, I'll do it, just name it" I said. "Cut them" she said.. "cut them???" "Yup" she said "how short do I cut them?" "That depends, how long do you want them? The shorter you cut them the longer they'll grow" she told me. I raced home, ran to the mirror, and scissors in hand prepared to have super long, luxurious lashes, after all, I had cut them to the base, short as i could without bleeding. Long story short.....She got a good laugh and I looked like a burn victim for what felt like an eternity. I blame her for my stubby short lashes. I am convinced that they've never grown back to the original length. I had dreams that my lashes were so long that I couldn't open my eyes unless someone helped hold my giant lashes open and then I'd have to get a hedge-trimmer sized scissors to cut them because they were so thick and heavy. As I grew up, I used to avoid wearing mascara so as not to draw attention to what little I had. As a makeup artist, you really cant get away with that, so I started experimenting with every formulation of mascara I could find. I was determined not to go the strip lash route. Who has time for that every day? I am happy to say I have found the Holy Grail ! Too Faced Cosmetics Better Than False Lashes ! This stuff is so amazing that I cant wear it everyday. I mean it's obscene ! I cant go to the grocery store with Kim Kardashian length lashes! Who do I think I am? Here's how it works....... It comes with two tubes. One is an activating mascara and the other a tube of flexistretch fibers. First you use the mascara, while still wet, you coat the lashes with fibers, and repeat. Careful not to get carried away or you risk having porn star lashes. Trust me on this, it's easy to do. Here are my lashes before and these are what my lashes look like after only 2 coats of Better Than False Lashes big difference... so I'll let you be the judge.... but I'm pretty sure that this if the answer to me finally getting back at my old bestie. Eat your heart out "Cher". . . . . .
Ouch!
I get a lot of products free from my job to test them out, and was super excited to find this in my gratis bag! But when I got home and had tried it on for more than 10 minutes the fibers were in my eyes and hurt! Also it clumps really easily. I also noticed that if you put it on your top and bottom lashes they'll stick together and bug you all the time!!! Totally not worth it if you're going out to go buy it.
Not for everyday use.
I like this mascara a lot on special occasions. But I dont't use it every day because it's a hassle to put on AND take off. I ALWAYS get the stupid fibers in my eye, and it makes my tear so I have to redo my mascara. But this mascara does really work. I have short, flat Asian lashes and this mascara gives me tons of volume and length (while looking a little flaky). I will not be repurchasing, there is a better mascara from Hard Candy call 1,000 lashes...and its only $6.
amazing
i wasnt sure to buy this bc of the bad reviews i read but i give them a try and I love it. i cant live without them. it isnt hard to use, but you need to folow the steps and i tought that it will be messy to clean it out but no, with water and my makeup remover it came out. its a really nice product. maybe the bad reviews are bc they dont know how to apply this so: step 1 put the black mascara step 2 put the white one but start from the middle of ur eyelash not from the bottom step 3 apply the black mascara again
Dec 13, 2012
Disappointing
This mascara just wasn't for me. I like the concept, but the final result left much to be desired. If you're unsure of how this product works, applying it may take some getting used to, but once you get the hang of it, it's a breeze. The formula is where this mascara fell flat. The nylon fibers went on fairly easily and mess-free, but applying the second coat of mascara is where things fall apart. The mascara clumped easily. Some of the fibers fell off naturally when I applied the second coat of mascara. It took a noticeably long time for my lashes to dry, and the mascara smudged above my lids in the process. Finally, the nylon fibers did nearly nothing to enhance the length of my lashes. If the nylon fibers had given my lashes the length they promised, I would have kept this product, but they didn't. Just didn't work for me.
not worth it
this product worked good for only the first try and after that it did nothing for me. The concept of coating your lashes the2nd time after applying the fibres ruins the mascara itself because now theres a bunch of fibres stuck on the mascara brush. I get better results from just using a single mascara and its way less hassling. Not to mention how expensive it is!
Dec 23, 2013
Good
The masacara really does do a good job of elongating your eyelashes but, it definatley gives more length than volume. I really did like this product a lot however it feels really sticky
Aug 20, 2013
I can't stand this crap!! It's overpriced and does absolutely nothing. I tried applying multiple layers and still got the same measly results. I've got cheap NYX mascara that works 10x better then this stuff. I returned it and got my money back!
Aug 13, 2013
No!
As most.people have posted, it sounds amazing and I had to try it for myself. I returned it. While the system sounds simple, it's time consuming, three steps takes more time than I have on a normal morning. But outside of that, as it usually takes me longest for mascara application, it was incredibly sticky. The top and bottom lashes sticks together every time you blink and the little tiny fibers got into my eyes which causes watering. Its not water proof, just resistant and there is a difference. I used it twice and my daughter used it three times. It honestly didn't work any better than any other lash plumping curling and separating formula. Ultimately it was exchanged for a different one. Its not worth the time and hassle.
Dec 15, 2012
Mascara's Dynamic Duo!!
I'ts a Bird! It's a Plane! No! I'ts your lashes after using Better Than False Lashes. Gone are the days you spent in the mirror gluing falsies to your lid, and almost ripping your lid off during removal. BTFL give you natural looking lash extension and volume, without the compromise. I've used this product on myself and others and I have been satisfied every time.