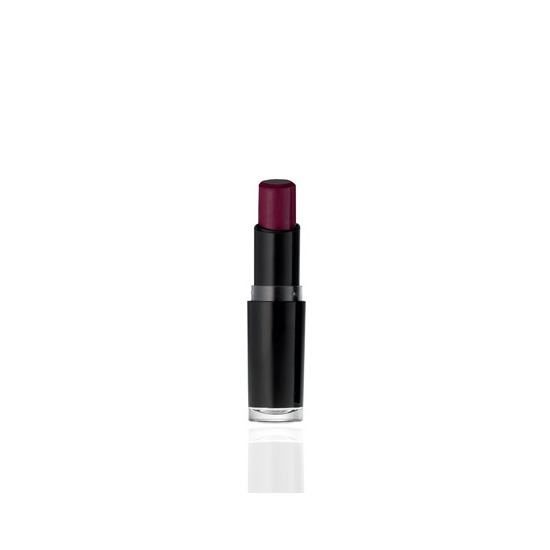 Rollover image to zoom
Reviews

Best Drugstore Lippies!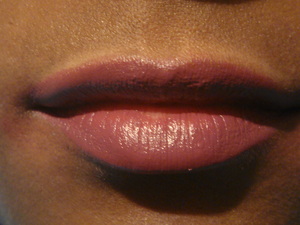 I have quite a few of these lipsticks! I have been in love w/ matte lipsticks lately. I never found them to be drying but I also exfoliate my lips almost every day and I always moisturize my lips prior to putting on ANY lip product. Almost all the colors look great on any complexion!

Sojourner W.
Mar 15, 2012
Get Them NOW!
I bought a couple of these products a while back (in the fall) because I needed some new fall lip colors and I'm so glad I did! I wore Ravin' Raisin a lot because it flatters my skin tone nicely. I have a couple others as well (like 902C which I think is Pink Sugar?) and I lopve them. I felt that at times they can be really drying so definitely moisturize your lips well before using these lipsticks. The color range is pretty well spread out, I think you can find your shade no matter what you choose, however I would love to see a few more nude shades. As far as longevity I think the 4 hour reference in the description box is exact. With the $2.99 (or $1.99 depending on where you buy them) price tag, I really think these are amazing colors to have in your collection. I'm super excited to pick up the new ones for spring!
Bottom Line: Affordable price, must-have product.
Pros: - Price -Availability -Longevity -Color selection - Packaging
Cons: -Doesn't go on super smooth -Can be drying

HG Lippies. Run and get them!
LOVE these! My most used lippies, ESPECIALLY the vampy shades! And there are so many MAC dupes in this already extensive range of shades! The packaging is cheap, but the price is amazing, (only $2.99) these lippies are outstanding! They are NOT totally matte, which is something that keeps going around. They are super creamy, pigmented and not really drying. I love the satiny shine- and some can be a little too glossy, so just mattify with a tissue. Its best to exfoliate before applying, and a lip liner helps because the bullet is slanted and it can be hard to apply neatly. You can also use a lip brush for more precision. I really love Vamp it Up, Raisin' Raisin (really creamy/smeary), Cinnamon Spice and Cherry Bomb. I also have Sugar Plum Fairy, Stoplight Red, Carrot Gold, Wine Room (not a fave), Just Peachy, Bare it All (more matte and dry), Don't Blink Pink, and Purty Persimmon. And I course I want the rest. These and Revlon's lipstick lines are amazing quality, right at the drugstore and have so many MAC dupes. I have some MAC lip products and they're not much better than my fave drugstore lip products (including Jordana easy liner for lips, which looks amaze with these lippies).

I really love the Ravin' Raisin color since I am into the plum, burgundy shades for the fall season. I used it by itself and didn't really last long on my lips, then the second time I used a lip balm and lip liner then the lip stick and it lasted me throughout the day but of course I had to do a bit of touching up. I like the feel and how the pigment looks on me. Great buy for a good price, I want to get more.

the most BEAUTIFUL vampy purple color!!
this lipstick is so pretty, it kind of reminds me of cyber from mac, but its lighter and brighter, especially in pictures. its kind of like if up the amp and cyber had a baby, this is the color that would be born! i love wearing it with just winged liner and mascara!
---