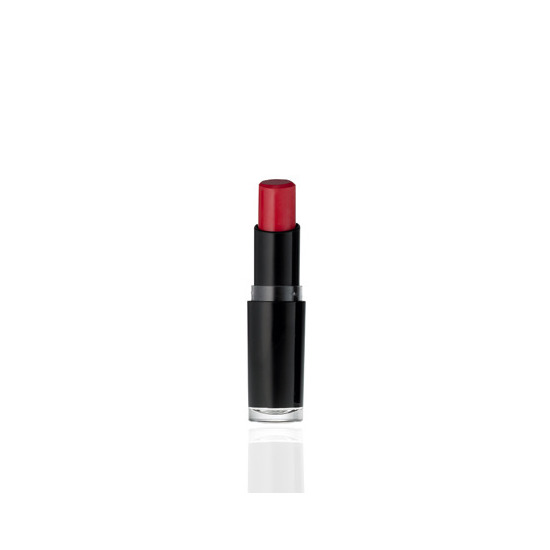 Rollover image to zoom
Reviews
Can't recommend this enough!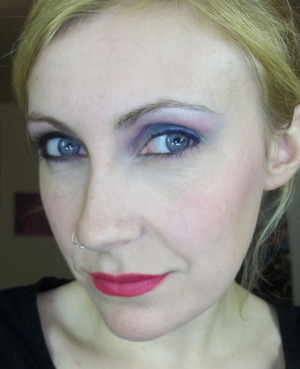 After seeing this lipstick on the Beautylish homepage yesterday, I couldn't resist running to Walgreens to try it out myself. For $2.99 it wasn't much of a gamble. I don't generally wear lipstick, so I also picked up a tube of Lip Butter by Revlon ($7.99) to compare it with. The Lip Butter was just featured in a Vogue article "Cheap & Chic: Vogue's 20 Under $20 Beauty Buys" so I figured it would be a fair competitor. I loved both, but I was blown away by the Wet 'n Wild! Honestly I can't believe how high the quality was! Between the price, opacity and lifespan, I would probably rate it higher than the Revlon lipstick. Though the Lip Butter was a more natural, prettier color, it was less opaque and wiped off more easily than the Wet 'n Wild Mega Last color.

I absolutely love this product. I wasn't really I fan of Wet n Wild products. Actually, I only bought this product because it was on sale at Walgreens. I bought the nude tone and a bright pink one ( i don't remember the name) but i fell in love! I love lipsticks, its my obsession. But when i apply my lipsticks they don't last very long, usually two hours max! This lipstick last me about five hours or more! i even eat and i don't have to reapply it! I went back to buy all the shades. (silly me) the only problem for me was the packaging. its doesn't protect the product at all! i accidentally dropped it and the lipstick snapped in three pieces… but other than that i got great compliments on the 905D shade :)

Matte and perfect pink for me
I really like this lipstick because it actually lasts on my lips. I usually put my liner on as a base and the lipstick stays put, usually lasts a few hours. I like that this pink is bright without being too hot or too nude for my skin tone. It reminds me of a similar bright pink lipstick by MUFE, but the MUFE one I cannot wear as often because I feel it is too bright/drastic for some occasions. The Wet n Wild pink is matte enough for everyday wear in my opinion. Love this and it was less than $3.
---