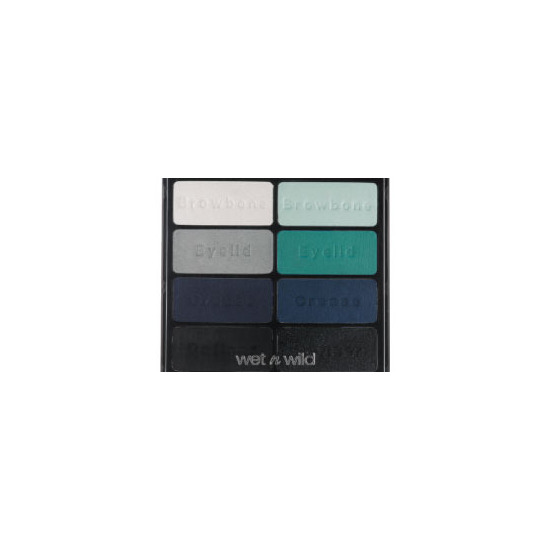 Rollover image to zoom
Reviews

Beat And Unbothered V.
Apr 30, 2014
Orgasmic!!!
I cannot even put into freakin' words how much I LOVE this palette. Let me just tell you about the turquoise shade ok? The pigmentation alone without a primer is just de-freakin-licious. It's shimmery but not too much and high quality. I also love the dark blue shade and the midnight blue black- STUNNING!!!! and perfect for a night on the prowl.

So fantastic!
I have Blue Had Me At Hello and Comfort Zone, and both are amazing. These shadows are so buttery soft and nicely pigmented I almost feel bad I paid so little for them! I wore the left side of Blue Had Me At Hello for Valentine's Day, and I wore the left side of Comfort Zone almost every day this week. For those days when morning time is limited and you want someone else to figure out the color combinations for you, these are excellent. They would also be lovely to travel with.
To get a true sense of the palettes, I've only worn the shadows in the recommended places as illustrated on the back. The left side of Comfort Zone could be a little more harmonious (my gripe being the lid and crease color aren't totally compatible) but the right side is so incredibly gorgeous. It doesn't wear as green-looking on the eye, and the bottom right pan adds such awesome dimension to the look. Blue Had Me At Hello is perfect on each side; such dramatic and awesome looks. I will purchase Petal Pusher the next chance I get so I can enjoy them all. Wet N Wild does it again. <3
---