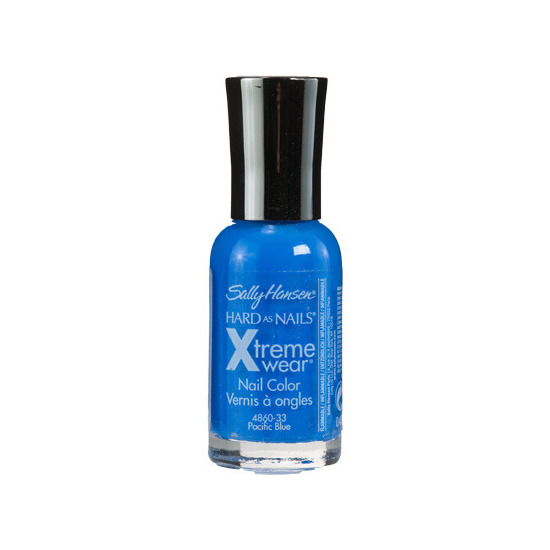 Rollover image to zoom
Reviews

Same vibrant color as the bottle and very opaque!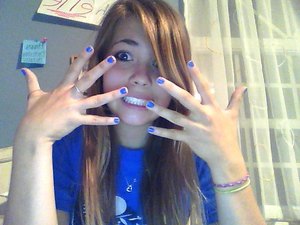 I am always a fan of Sally Hansen nail polish so it's no surprise that the Xtreme line is anything less than amazing. The formula is really opaque and even one coat is enough! It's really easy to apply and the color stays true to the bottle so what you see is what you get. I am on my third day (with only one coat!) and there are very minimal chippings. As you can see from my picture I was really excited with it! I have many other colors from the Xtreme wear line and all of them live up to the 5 star standard. It's quite possibly even my favorite nail polish brand. Make sure to go try it out for yourself!

Bought this nail polish at Walgreens and I'm IN LOVE!!
This Nail Poilsh stays on FOREVER! Once i painted my nails this color and I love painting my nails every other day but, when I used it because it stayed on my nails for A MONTH.. Now that's a long time:) I really recommend this because it's super cheap and works amazing!

Love these- really unique shade
I collect nail polish and I love picking up one or two of these whenever I'm low on cash. Pacific blue is one of my all-time favorite blues and I haven't been disappointed with these polishes yet! There's really no harm in trying them for the price, and the colors are really gorgeous!

AnnieBelle C.
Jun 20, 2011
I love it - 1 thing
When you living the middle of nowhere it's hard to find brands like OPI and ORLY around so you do the next best thing...go to Walmart! I was pleasantly surprised how vivid the pigment was but it stained my nails SO bad. It was actually pretty funny because it looked like my nails were freezing because of the color blue. But otherwise it's a good product.

Amazing
This blue is un like any other blue I have seen it is sort of matte yet with a glossy finish. The brush is a good size easy to apply and small enough not to make to much of a mess. What I like about pacific blue is you only truly need one coat. With most colors you need two or more coats to become a solid color with Pacific Blue one coat is enough. I would recommend this blue. The only downfall I have found with this polish as of late is that it chips easy.

KrizzTina M.
Dec 16, 2011
Somethings Need A Little Tweek
Like i said in the Sally Hansen Insta-Dry review this product's abilities really depend on the color for some reason. The best of the sally hansen formula is not consistent through out this collection, or any collection. I "grew up" in nail art on sally hansen, but it simply needs some type of improvement. They thicken too quickly, lasting only about two months w/ nail polish thinner, and they dry much slower than other polishes. But, with careful attention and patients, any manicure will look great with the color in this collect. They're all vibrant with awesome names. They even themselves out and last a really long time. Once i had a pedicure on for about a month, cheeta print, and it still looked like it did when i first applied the top coat.

This color is definitely my favorite! I own a lot of these polishes & I love the brand, the only down fall I have experience with these are they chip easily? but others more than some, maybe it depends on the color & pigmentation, maybe? I love them though, they're great & OH may I add, they have the BEST colors! especially in the insta-drys =)
---