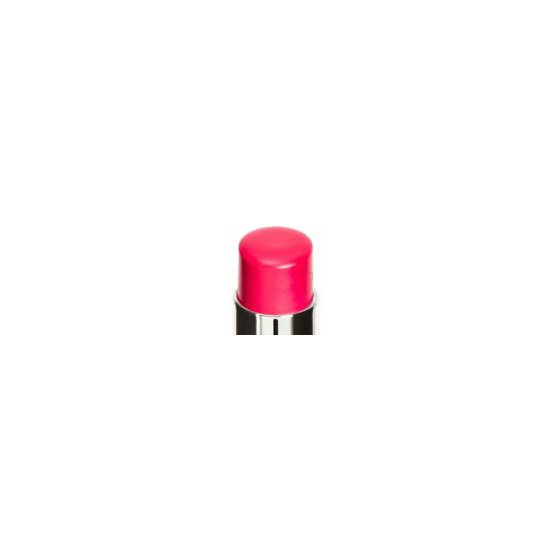 Rollover image to zoom
Reviews

DEACTIVATED A.
Jun 24, 2014
I love the wide range of color. I love everything about it except that it didn't last too long. I'm not so disappointed about that because it is called a "butter." It's more like a tinted lip balm but I dont recommend you replace your lip balm with this because it is still a lipstick.

Amazing!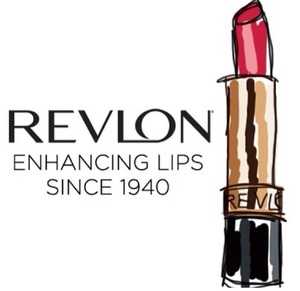 It's so creamy! It sure is like butter. Very moisturizing, and the color is can be built upon. I didn't notice it would be bright pink though. It does highlight cracks and lines (it is like a cream, anyway), but apply lip balm before and it's perfect, by itself on perfect lips, it would be so smooth. The packaging is also fun and cute!

It's Okay....
I bought this, because I wanted it so much after I watched a video on it when I was going into 6th grade. i finally bought it this year. I was so happy! When I put it on it was creamy, but it would highlight the dryness on my lips. Even when my lips were super soft. The color was dark on the product, but on my lips it was so light and ugly I didn't want to use it again. the worst part is that I bought that product for nothing. Wouldn't recommend this if I need to save my favorite eyeliner.

Triple threat!
Moisturizing, half-sheer, and drugstore product? PERFECTION! I absolutely adore the Revlon Lip Butters. My favorites are Sweet Tart and Candy Apple. The formula is simply wonderful since you get a decent balmy-ness to it as well as colour. For someone still playing around with brights, I'd definitely say give these a shot. They're wonderful to experiment with since they're somewhat sheer. I also ADORE how it is from the drugstore! It's such a nice product for a pretty decent price. Definitely add one of these to your collection ladies!!

Gorgeous!
I know I'm late to finally get one but they never used to appeal to me until today when I picked up Sweet Tart, I fell in love with the bright pink! It goes on like a dream, so smooth! The colour payoff is amazing and it can be applied lightly so it's sheer or be built up so it's very opaque. The only problems I've had so far is how little product you get, for $21 I was expecting more but oh well, it's still wonderful!

Awesome!
I own two of these in Sweet Tart and Berry Smoothie. They have very nice pigmentation and they are very smooth on the lips! They do actually feel somewhat like butter! aha. The only complaint I have about this product is that it doesn't come with very much product for the price.

Great!
Such a fun color and it is soo bright and beautiful! I don't have many lipsticks i can wear everyday but this is deffinally one i can wear when i want to! It is pigmented perfectly and everything about it i love. The onloy down fall is it breaks easily since its a lip butter and not a stick. Its softer but feels a like more natural.

Amazingly pigmented!
I had been wanting to get one of these babies for ages. After scouring the reviews on Beautylish and selecting a color I wanted to try, I finally went to get one. I really wanted to try cupcake- I've been wanting a Barbie/Nicki Minaj blue based pink lipstick forever, and since I don't wear full coverage lipsticks often, I thought the lip butters would be a great combo. Cupcake was all out in one store, and cracked in another. I opted for Sweet Tart. Boy, and I amazed by these. I did a really cute, simple makeup look and topped it off with this lip butter. I'm amazed because these are SO pigmented. Sweet Tart, when swatched, is more lip balmy and sheer, than when worn. They are more of a lipstick, than a lip butter, in my opinion. I love that I got a semi gloss/semi opaque lipstick out of this, but am a little dissapointed as well. If I wanted a pink lipstick I could have just searched for one. I wanted something a little creamier than Maybelline's Baby Lips, and a little more pigmented, but not as full coverage as a lipstick. While I'm glad this product is more of a lippie, at least my Sweet Tart is, I wanted something more in the middle. But thats what happens with makeup, especially this new tinted lip balm/lip butter craze- you never know how pigmented something will be, or what the finish will be like. I do love the versatility of this product however- you can really up the ante and line and fill your lips first, then finish with the lip butter for a really bold lip. I could also see this being a great, dewey and pigmented creme blush! Because the pigmentation is so fantastic I might need to stock up on more of these. Packaging is adorable and I love the slanted, lip stick feel of the bullet. Another success from Revlon- whose lipsticks I adore.
---