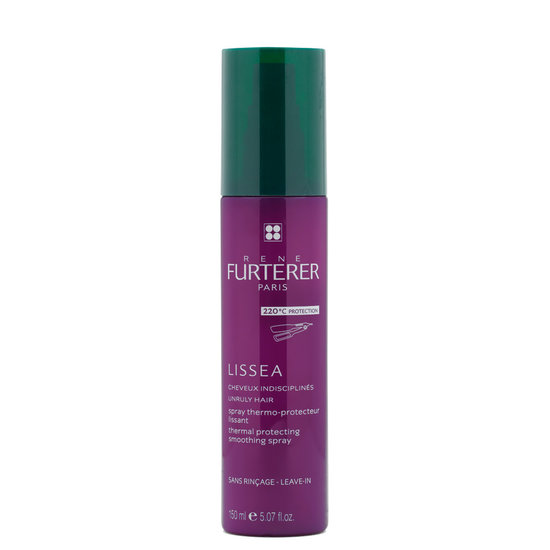 Rollover image to zoom
Reviews

Team
Weightless Protection for Hair
This heat protectant is an absolute essential in my styling routine. It allows me to style my hair on a daily basis while protecting the integrity of my processed, damaged hair. Having started out with coarse, jet-black hair, I'm sure you can imagine the level of damage sustained by bleaching my hair to a cool toned blonde. I would not be able to flat-iron my hair on a daily basis and not see a lot of breakage without this product. I am able to use this product religiously due to the lightweight and non-greasy texture. I have used other heat protectants in the past but never able to keep up with the habit due to the oily and heavy textures. I'm able to use a good amount of this product to evenly coat all my hair without weighing it down or creating an unpleasant texture. After styling, my hair feels smooth and soft. As long as I keep using this, no further damage is sustained and I can go on flat ironing to my heart's content! I also use this prior to using a curling iron, blow drying or any types of heat styling. I'm fairly certain my styling tools do not even reach these temperatures with this product, you will be protected from heat for up to 220°C or 428°F. I already purchased a back-up since I really cannot go without this!

I never really noticed a difference when using most heat protectants on my hair, but with this product, I can totally see the difference!
My hair is naturally deep dark brown, but I now have blonde balayage so as you can imagine, it's pretty dry. Thankfully, my hair is not super damaged or brittle, but when using hot styling tools, my hair starts to feel stiff.
When I use the Klorane Lissea Thermal Protecting spray, my hair doesn't smell or feel burnt and it also helps smooth out my hair so it's not frizzy or unruly. My hair doesn't feel stiff and it always looks so shiny and healthy now thanks to this spray!
---