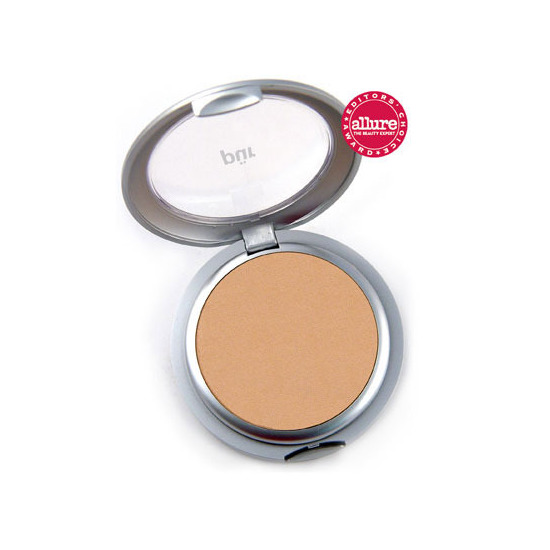 Rollover image to zoom
Reviews

My favorite product.
I love love LOVE this powder to death. The coverage is unbelievable with the pur brush and it is also very lightweight. Although it has great coverage, I never use it alone though. I will put primer, concealer and sometimes tinted moisturizer for zits on before I apply the powder. I would recommend this for anyone who is looking for a great powder!

Have to get
Pick recently tried this and I love this, it is great. It just doesn't work that well if you have black circles under your eyes. Instead of that, I definitely recommend this product to anyone who needs a new foundation or powder. It also has sunscreen in it, which is a bonus!

Better Than Bare Essentials!
This powder is truley an answer to my prayers! I have used bare minerals in Light for over 4 years and have watched the price double in the mean time! When Ulta was built in my local mall it was one of my first purchases there!
This pressed powder does what bare minerals couldnt! it doesnt fall off my kabuki brush in loads nor does it stain any of my collars of my white t-shirts or jackets. I use this alone and can achive a flawless face or brushed lightly over some liquid foundation for extra coverage when i need it the most!
Having a mineral foundation pressed and in a compact makes it 100% easier to travel with or have in my everyday makeup bag, one side even has a mirror for touch ups. I have oily skin and havent experienced a breakout or felt that my skin couldnt "breathe" its very light weight. I always have a perfect matte finished face no shiny oily caked skin here!
Although i hate paying $25 dollars for this foundation, i cannot live without it! Im saving money as well by not paying the almost $30 dollars Bare Essentials is asking for!
---