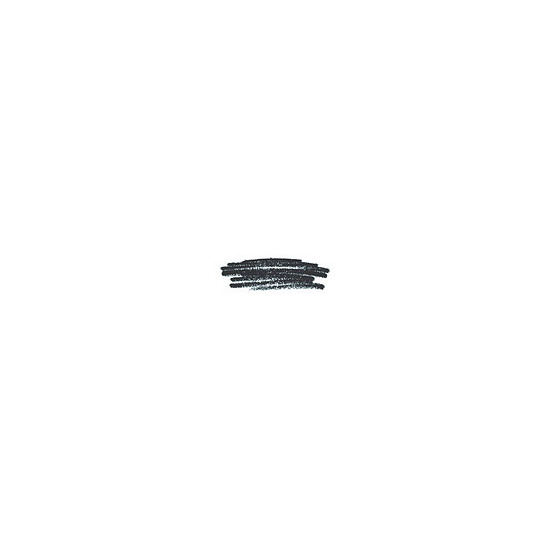 Rollover image to zoom
Reviews

Great for smudging but beware the CREASE.
I bought this because I liked how it went on and how easily it could be smudged. I've created many nice smokey eyes with this acting as a staple in all of them. My only dislike is how easily it creases! Even when I use Urban Decay's Primer Potion this stuff won't stay put!

Emollient, applies easily, pigmented but will crease if not used sparingly!
I first used a NYX jumbo pencil years ago. I was watching You Tube and milk & black bean caught my eye. Those are the 2 that I have repurchased. I've tried others as well, but these two are the ones I've repurchased. The consistency is very emollient therefore allowing it to glide on your eye with to tugging. A little goes a long way, if using this as a base, which is how I recommend using it. If you apply too much it will crease on you a few hours down the road and you will have to pack on too much shadow...can we say panda bear?...you can use this in your waterline or to tightline <-goodluck on that one! If you place this in your waterline it WILL MOVE! The formulation is just so creamy that it moves. You can set it with a powder but I am not a fan of powder on my waterline. You are better off using a W/P gel liner. It is very shiny due to the mineral oil base but can be toned down with powder. Overall great for the makeup lovers that want to make their shades stand out and not break the band. I have Estee Lauder shadow sticks that are nice, but these are easier to work with due to formulation.

Julia marie C.
Jul 10, 2012
Great!
The NYX Jumbo Eyeshadow pencil is a great COLOR base, not as a primer or eyeshadow primer. I use mine frequently to act as a gel eyeliner, and it works great. If you use it like I do, it can appear greasy/shiny, so I usually apply some powder eyeshadow over it to matify the texture. But overall, get this product!

Good Pigmentation, BUT Needs More Product
I really like the Black Bean Jumbo eyeshadow pencil. It really brings out brown eyes more because the pencil is so dark. Its a good base too. But it doesn't sharpen or twist up, so its hard to get the rest of the product out. The Gold one is really nice too, but needs more product.

its alright
it's nice if you want to have a long lasting eyeshadow on top, like a darker one near the lash line. by the crease and in the crease... well.. it creases. thinking bout purchasing mac paint pot in blackground soon for an all over wash.

GREAT PRODUCT! BUY THEM ALL!!
I love this jumbo crayon so much. I do have the milk one and I do use it as a base at times. I mostly wear the black bean when I'm going out and want to create a dramatic smokey eye look. If I could I would dive into a sea of these crayons and love every minute of it. LOL

Stephanie M.
Sep 14, 2011
A great base!
I have this pencil in Black Bean, Electric Blue, Purple, Cherry, and Milk. These make great base for loose shadows/pigments or pressed shadows. I always apply my primer of choice (Too Faced Shadow Insurance) and then apply the pencil but not too much. They are very creamy and you don't want you shadow to crease. Apply enough for the shadow to adhere to.
---