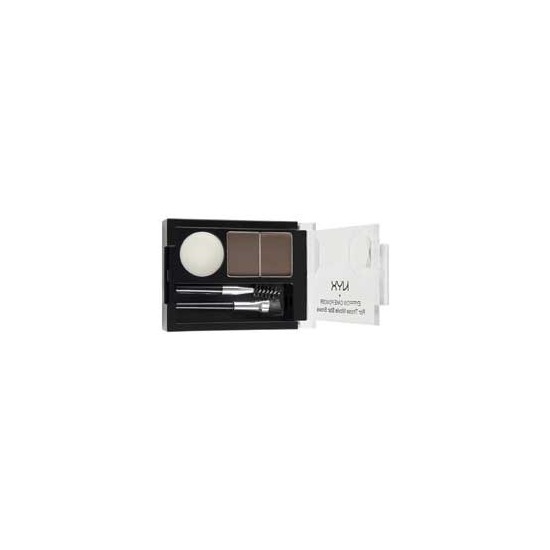 Rollover image to zoom
Reviews

Perfect for trying to achieve those movie star brows inspired by the likes of Rachel Weisz or Audrey Hepburn. I would suggest applying the wax and then the powder; however, pad a tissue on them before completion, or else the colour will get on whatever you rest your face on (ex. pillow, etc.).

My daughter loves this product.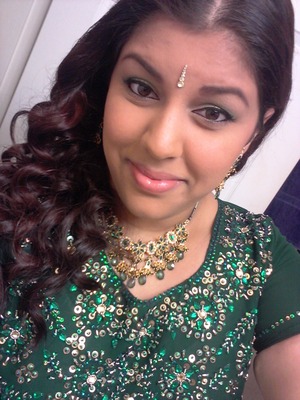 My daughter loves this shade of dark brown she says that this product works amazing for her she doesn't have to do anything to her eyebrows all day she simply loves this. NYX makeup is amazing i will put a picture of of her with her eyebrows done with NYX cake powder.

Used it for first time today
Got this at Ulta today. I returned a Lorac eyebrow pencil because I had a few scars I wanted to cover up better. I wanted to try Nyx brand i was hoping the wax would stick better. I don't expect it to be the best damned thing for me. I bought it as an experimental situation. The price was right. i wanted to try something different instead of pencil. I liked the spool it came with.

Great for an easy, natural brow.
I'm really liking this product. You get two powder shades to mix or use individually and wax to set. If you want a lighter, more natural look, you can just use the powder. For a more defined, darker brow, set with the wax.
I got this pretty cheap at an Ulta. The spoolie is fairly worthless, but the brush works fine in a pinch.

Cheap & It works !
- Cheap - Small packaging, so you can bring it with you! - Not highly pigmented, but sorry, when it's for your brows you don't need a specially pigmented product ... Or you'll end like Bozo the Clown!! - You also have a little beat of wax, so you don't need to bring a brow gel with you!!
Summary: Great products if you're searching for a cheap, small brow kit. Great for people who travels a lot!

Ugh, not for me.
Both powders in my little palette were rock solid and not pigmented whatsoever. I saw reviews on this on YT so I wanted to try it out, but I hated it. I didn't use it after two tries. The only reason I keep it around is for the wax, which I barely use in the first place. I think this is a waste of money. I'm going to stick to eyebrow pencils or even just brown eyeshadow.
---