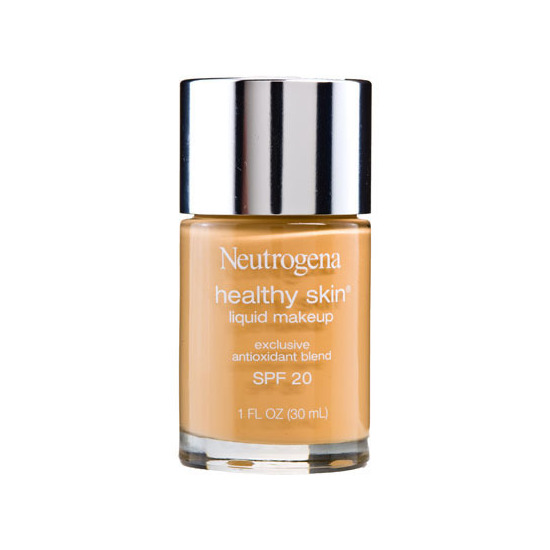 Rollover image to zoom
Reviews

I have restored hope in Drugstore Foundations!
I bought this product in my recent interest in finding a good drugstore foundation. After just about every other drugstore foundation has left me with more to desire, this one changed my thoughts on the topic!
This product comes in a decent enough variety of shades, however if you're a WOC they do not carry as many dark colors. It contains SPF20 which is great, and in my opinion gives medium buildable coverage with a very light feel. This product does contain a sweet fragrance that normally would irritate my skin, but luckily I have experienced no irritation with it.
The consistency is thinner than that of a normal drugstore foundation, so I apply a little bit of this product to the back of my hand, and I stipple it with a stippling brush, only using my LY34 to make sure it is blended around my nose and eye area well. The look is very incandescent and leaves your skin looking absolutely gorgeous with no shimmer. It does wear well throughout the day. I am oily normally, but lately my skin is dry and this product has stayed put and given me a beautiful satin finish that hasn't betrayed me once. My only gripe of course, would be I wished it had a pump, but the amazingness of this foundation doesn't even deserve to lose one star, so 5 stars it is!!
I have heard people compare this to Nars Sheer Glow, and personally I do not see it. They are both luminous foundations, but I feel that this product does a much better job at combatting oil and staying put without giving you extra sheen. Also I have broken out with Sheer Glow after only 2 uses, this product has yet to fail me after a week. Save your money!
Update: If your setting this with a loose or pressed powder, use VERY little to none, and I would recommend keeping away from creases as the product will crack and crease around the corners of the nose, and around the eye area.

I wanted to love this foundation
I really wanted to love this foundation because it had been so hyped up on youtube and because it is inexpensive and easy to find. I really liked the type of finish it gave, a natural finish, and loved that it was heavier coverage foundation. However sadly it broke my skin out, which I was not expecting considering its name. My skin normally doesn't get along with drugstore foundations anyways, but I was expecting this one to be different but sadly it was not ): May work well for others though with less sensitive skin !
---