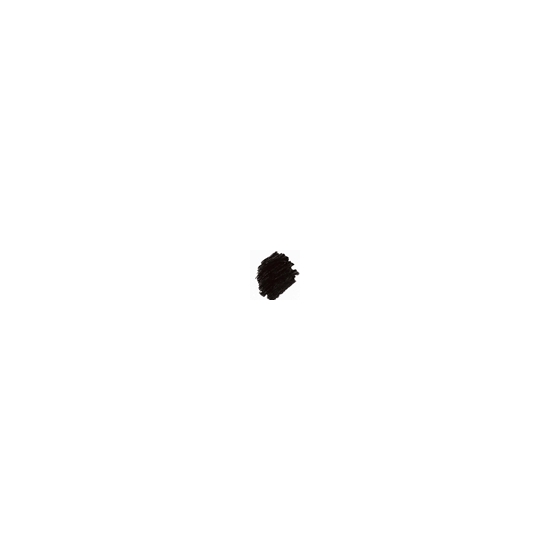 Rollover image to zoom
Reviews

This is my go-to eyeliner. It goes on so easily and smoothly. With other liners it seems like I really have to work to get it to go on, but this one is effortless. For a $5 liner, hell for an eyeliner in general, I highly recommend it. I haven't found anything better yet. Did I mention it is insanely pigmented? None of this charcoal or dark gray crap, the black is very, very black.

Catherine B.
Jun 22, 2012
I was amazed at how good this product was, considering the price! It applies so easily, and stays on for hours (and products usually don't last that long on me). So impressed! Fantastic value for money, I just wish I was able to find these products in stores here.

LIFE SAVER
OMG OMG! I was discouraged to try anything from this brand because i tried the cream foundation YEARS ago. At that time I had no knowledge of face primer(i had oily skin). I will never judge a brand based on one product again. This liner is the smoothest thing to GLIDE on my eye. It has the softness of a creme liner..but in pencil form! Amazing liner Milani!

best black liner
Blacker than UD 24/7 zero, and has a better application. Goes on very smooth and you can blend it out a bit before it sets. It's smudge resistant and it works great for my water and tight line. I am on my second pencil now so it has definitely become a staple in my every day make up.

Alli Rose G.
Dec 12, 2012
Inky Black!
This is the blackest eyeliner I have. I love using it as a base for my eyeshadows because it won't crease! It's great to have for a smoked out winged liner because the black is so intense. It's creamy, smooth, and easy to work with. Once it sets it isn't moving. I just wish it would stay in my waterline, but then again UD pencils don't even work for me.

Beat Bobbi Brown
I wish I'd had my camera. About a week ago, my friend and I were at Kmart and I told her how much I love this eyeliner, she told me she already used Bobbi Brown but because it was so inexpensive and she wears eyeliner everyday, she'd try it. I went to her house yesterday and I asked her how it was working for her, and she brings me to her vanity, swatches the Milani liner and then the Bobbi Brown one and I swear, this one was a million times blacker and smoother. You have to try it, you will not be disappointed.

Love. Completely reccommend it.
Out of, it seems, the zillions of eyeliners I have tried, I have not found one that I like more. It is super black and stays black all day (I've tried a few that seems to fade to a grey color throughout the day). I don't have to press hard to get any color, either. It is super smooth and perfect for the waterline. It also makes a good eyeshadow base for my duo-chromes because there is this like 15 second time limit where I can smudge it out real easily. After that 15 seconds, it's not going anywhere. I also have the gold and the brown. (I prefer black liner so, I rarely use the brown.) They are both just as phenomenal and pigmented. And the best part it this is a drug-store product so I don't have to travel to buy it or pay shipping because I need to get it offline.

What every girl looks for in pencil eyeliners
I'm impressed. Absolutely impressed. First of all, compared to Makeup Forever and Urban Decay pencil eyeliners, Milani's Liquif'eye liners are easily more black, pigmented, and glides on easier. However with all pencil eyeliners, there is a chance that this pencil will smudge, so I set the pencil with a black shadow anyway. Milani is also a drugstore brand so it will be cheaper than the Makeup Forever and Urban Decay eyeliners. Recommend all the way :)

Shu Laing A.
Nov 09, 2011
Amazing!
I was hesitating to purchase this eyeliner but since youtube gurus raved so much about this eyeliner I became more and more curious. So I was over at CVS one day and Milani liners was having the half off sale so I decided to get 2 liners and I'm so glad I did because this is the best eyeliner I'd tried yet. I gave one to my sister and she loves it. It glides on like butter and the staying power is super awesome. A must have! I will repurchase over and over!
---