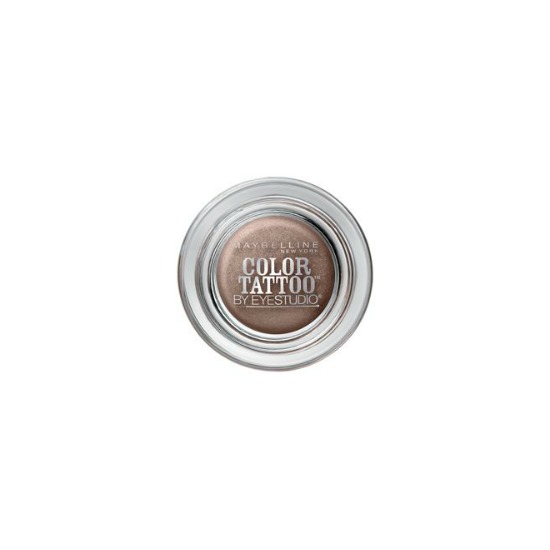 Rollover image to zoom
Reviews

Long Lasting, Doesn't crease!
i wear it for the whole the 9 hour day and it stays in place and also has a great color payoff. It dries really fast so that means you have to work with it really quickly but it is a great product I've had it for a year now and I always grab it to go if I'm running late and I still have loads left in the pot! Great for beginners too.

Love these
I was hearing for a longtime the hype on these. I was in a bind for a base so I broke down and got one. I think I like them better than paint pots and urban decay 24/7 shadow pencils. These lasted on me a long time and my glitter and eyeshadow didn't crease. I think it helped my UD primer potion work even better. Highly recommended and will buy more!

Amazing product
These are super awesome! I love the smooth texture of these and they seriously do last 24 hours! They are very pigmented. The only thing I don't like us the shades. There are only two neutrals and all are shimmery. I would be so happy if they made one like painterly from Mac.

classic
old school chic. it stays long, it is easy to apply, easy to take off.. it is even an amazing eye shadow base! the color is suitable for all skin types and all eye colors, ot never looks inappropriate or exaggerate. It looks good in the summer with a tan or in the winter with a pale face. total must-have!

Mary Anne M.
May 11, 2013
My Go-to for Day-to-Night Eyeshadows
My favorite shade out of all the Color Tattoos! I find it to be the most versatile of any of the shades, as it's a great neutral base and a great, classic shade of an eyeshadow in and of itself. I love pairing this with powder eyeshadows because it's soft and so easy to blend into, and because it's neutral it's hard to mess up. I love wearing this as a base and lid color, with purple or cool-toned powder eyeshadows smoking the outer corners of my eyelids. It's a great day-to-night eyeshadow, and I've never really had to go out looking for eyeshadow primers since using this.
---