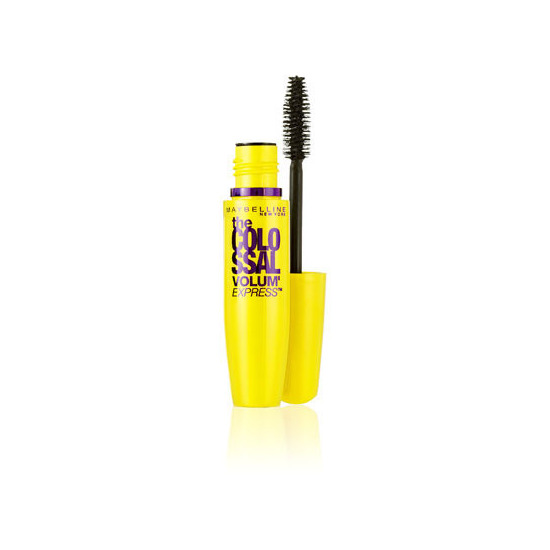 Rollover image to zoom
Reviews

the best mascara at the drug store!.
This mascars is the best mascars at the drug store. It never clumps and is really great when applied with several coats. I get complements all the time. On the other hand, Iabsolutly desipise the waterproof version. Its like cement.

Love it!
I absolutely LOVE this mascara! I have tried so many mascaras from Dior to drugstore and I have got to say this is by far one of my favorite mascaras thus far! Not only is it affordable and easily accessible at your local drugstore, but it provides my lashes with amazing VOLUME!
I only give it 41/2 stars instead of the full 5 starts because it provides amazing volume, but lacks a bit in the length department.
One coat is all you need for amazing volume, but I do tend to go nuts and coat my lashes more.
This is my GO-TO mascara
I love this mascara and have been using it for years now. I have stiff straight down asian eyelashes that can be super stubborn about curling. I put on 1 coat of this mascara, and let it dry before curling my eye lashes again - this formula doesn't flake. Then add another 2-3 coats of mascara and my lashes are perfect for the rest of the day.

The brush is amazing! It has the bristle wand and it makes your eyelashes more fuller and a longer. It keeps the curl and lasts all day(I have the washable formula) :)

All mascara's look the same BUT. . .
I feel that most mascara's give me the same illusion but I've found that with this mascara I don't have to use as many coats. I usually only have to do 6 separate strokes and my eyelashes look huge! Good price and I can find it almost every where.

FABULOUS
I love how thick my lashes get whilst looking extended after one application. When I'm feeling fierce, colossal is my go to. I find that I get the most dramatic results when I combine this mascara with another lengthening type mascara or when I use multiple applications.

amazing
Perfect volume I love it :) Doesn't curl or seperate but its still amazing and one of my favorites And its cheap and easy to use I would recommend this product to anybody who wants a cheap good drugstore mascara
---