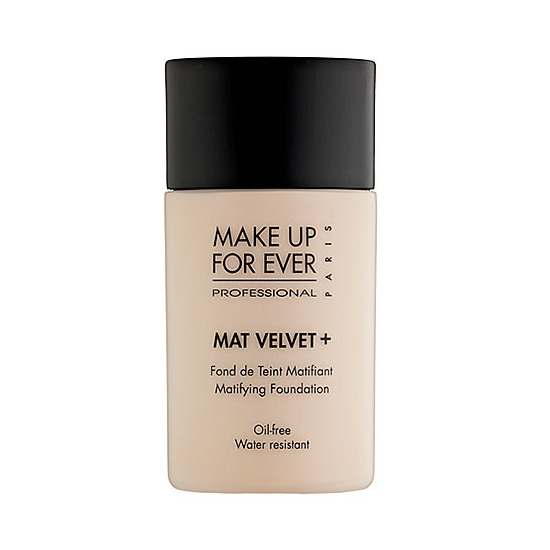 Rollover image to zoom
Reviews

Best liquid foundation for super oily skin
I have super oily skin to begin with and the kind of oil I have is, if i don't put any milk of magnesia or oily skin daily control cream from Proactiv, then my face will be swimmin' in oil (yes, it's that kind of oily skin). However, one day I accidently forgot to put those products on and instead just put the foundation on and it really keeps my face mostly matte. Better than other products when I didn't have the extra 'face prep' products to use. I always used to look for foundation specific for oily skin. Anyways, this product is the best I've used. Prior to buying/using this foundation I was using NYX HD foundation which was cool at first but didn't really cut it in the end. This foundation (makeup forever one) has really really good coverage. I am very satisfied and a little goes a long way. They have a ton of different shades so the varieties good. I recommend this product for woman with oily skin.

Love
I have always used mac foundation I switched because the foundation wasn't don't nothing for my oily skin it started to cake I felt more oily it was just uncomfortable to wear after a few hours .. By reading so many reviews on makeup this had the best review for oily skin ...I'm so happy I bought makeup forever my face feels like I'm not even wearing the foundation my face can breathe its doesn't make me feel more oily and it doesn't break me out!!!! I would totally recommend this foundation for oily skin

I'm really impressed with the color selection this line has. I've always had trouble finding the right shade that didn't make me look orange and this shade was just perfect. My only problem is that it's supposed to make my skin matte but it just glides off my oily t-zone after a few hours, but that can easily be fixed with a little matte pressed powder.

Wasted my money! :(
I was so excited when I ordered this online and got it in the mail! I had read so many good reviews! I also read some bad reviews that I just ignored. I wish I hadn't ignored them though. pros: • nice packaging because you can squeeze the amount you want out • very thin • lightweight Cons: • NOT full coverage, for me it was sheer to medium coverage • kinda chalky-hard to explain that one lol • even though it's lightweight and thin its not very build able so you can't really get more coverage • the packaging is SOO SMALL! like seriously when I got it I was like "umm what the heck is this?" lol. it's supposedly 1fl oz but I don't see how since the packaging is soo small! • way too much money for a low quality product • not that matte
---