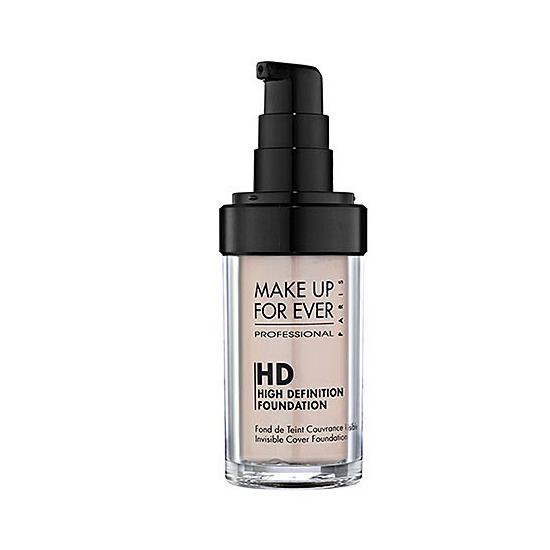 Rollover image to zoom
Reviews

Great Colour Match: Skin Issues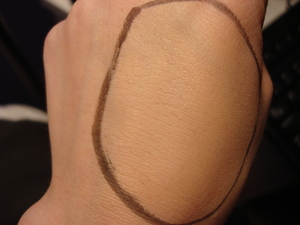 Liquid foundations and I have a love hate relationship. I used liquid back in high school but couldnt find a good colour match - plus I wanted more coverage. I have been using cream foundation since makeup school but really wanted to try liquid foundation again. I went into Sephora and tried a few but once I sampled the Makeup Forever HD foundation I stopped looking. The colour match was extraordinary. I have never been able to find any foundation that so perfectly matches my skin colour right out of the bottle, which is evident in the photo as I had to circle where I had applied the foundation because otherwise you couldnt see it! Usually I have to buy two and mix them and at their price I couldn't afford to do that. The price always seems to be a downside; this sells for about $40US and $46CDN, compared to MAC's foundations, MAC is about $10 cheaper, and MAC comes with an spf in most of theirs which might be a downside to some, but I react badly to sunscreen so it's definitely a pro for me.
I applied it right after I got home and it looked fantastic on my skin, coverage was pretty sheer though you can build but I just mixed cream concealer with the liquid foundation and added that to the places I needed more coverage. (which I recommend if you are looking for more coverage in specfic areas. If you are looking for more coverage liquid foundation is probably not your best bet, as liquids tend to provide sheer coverage, try a cream foundation if you are looking for something with a lot of coverage and if applied properly can still look flawless and light) About an hour later I decided to do my eyes and when I looked at my face in the bright lights I noticed that my skin didn't look nearly as good as it did when I put it on. It had settled into all my fine lines (and made me notice some I didn't even know I had!) I wasn't too happy about that, as I felt I looked a little worse for wear instead of flawless like I had intially. Not one to give up I tried it the next few days with different techniques and powders. All the same results, but complete with little bumps all around my cheeks and jaw. Apparently my sensitve skin couldnt handle the liquid foundation seeping into my skin as it did. Still not wanting to give up on liquid foundation all together I decided to buy a primer. (Smashbox's photo finish colour correcting in green.) With the primer the foundation was honestly so much better. It stopped the foundation from seeping into the fine lines in my face and causing bumps. Though even with the primer I find I have to exfoliate my skin every few days to avoid any more bumps or breakouts, but I have extreme sensitive skin (I'm allergic to most bubble baths and sunscreen!) and most people won't have the same skin reactions to this as I do,though I still recommend a primer with the liquid foundation to stop from seeping into fine lines.
I do like the pump compared to liquid foundations that you have to pour. It's a lot easier to use and you have better control over how much product comes out. Plus if you bump it over it won't spill out.
Overall if you are looking for a good liquid foundation with a wide range of colour choices I would definitely recommend this. But as I said before if you looking for something with a lot of coverage go with a cream over a liquid.

LOVE IT!
I absolutely love this foundation. I use this and the matte powder and they are perfect together. I have oily/combination skin it's never broke me out and leaves a flawless finish. I have gotten so many comments and not "I love your foundation" comments but random people have told me I have such pretty clear skin since using this. If you have very dry skin this probably would not be the best for you,but otherwise it's awesome and you get what you pay for!

amazing
this is probably the best liquid foundation I've ever owned i prefer this over my mac studio fix. full coverage, nice matte finish, matches skin tone beautifully, and doesn't make my face look cakey. best part about this foundation is there is no spf and a small amount goes a long way!!!!

Fantastic foundation.
Not much to say as others have covered it, but this is definitely worth the $40 you'll be shelling out for it. Fantastic. The one thing I can say I didn't quite like, but not really a deciding factor in my love/love relationship with it would be that the product casing doesn't let you really tell from eyes view when you're getting close to running out.

Obsessed
AMAZING Coverage. I am 100% obsessed. It has been really a struggle to find a foundation that makes me feel like I am looking flawless. I have bought millions of foundations that have fallen short. Make Up Forever is truly wonderful. This product makes me feel like my skin is totally perfect. Yes, it is $40, but like the age old adage says... You get what you pay for.

OMG
This right here is the best foundation ever made. At least that I have ever tried and I have tried alot!! Ranging from drugstore to high end brands. I apply it with a stippling brush and with fix + by MAC and oh my goodness it is amazing. I love liquid foundation more then creme, powder ,loose powder, or mouse foundation. It just goes with my skin the best. I think this foundation is definently worth the splurge. It gives you amazing coverage, and you can layer it and it NEVER looks cakey!
Truly an HD product
I used this foundation for over a year straight. It leaves such a smooth flawless finish and does NOT settle into my pores. It lasts all day and hides any shine. I've found that it provides an even better finish (if that's even possible!) when paired with the HD primer (transparent). The only reason I stopped using this was because I wanted to compare it to other foundations. There really is no match to it, although the closest I've found has been NARS Sheer Glow foundation.
---