Reviews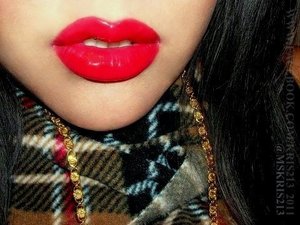 I absolutely love Russian Red! It's actually one of my fav colors, and I'm such a sucker for bright puckers (didnt mean for that to rhyme haha). Since it is a matte finish, it can be a bit drying, but you can expect that from any matte lipstick no matter the brand.. so good lip care & gloss is an easy fix. Overall, I think MAC lipsticks are definitely must-haves in your collection. Their color range is superb & no matter how light you go, you can still reach the perfect opacity. The vanilla-scent is also a plus ;)
But most of my top favs were all discontinued ;( Boo.

The hands down best
MAC has a lot of amazing products and colors but their lipstick is hands down my go to, I use this for all my red carpet events. Only thing with the Russian Red you need to worry about is if you go out the lines of your lips it stains.

Long Lasting Coverage for an Ultra Pouty Lip!
I have a fascination with Red lips, enter MAC's Russian Red into my life! Pair that with MAC's Brick Lip Liner and you're Hollywood Starlet READY! Russian Red is NOT for the faint at heart! It's a shade that let's you stand out in any crowd, it's messy and you'll leave your mark everywhere you go! This is definitely not the shade you want to wear on a second date ;)

Violet likes DM S.
Apr 14, 2011
Viva MAC for doing Viva Glam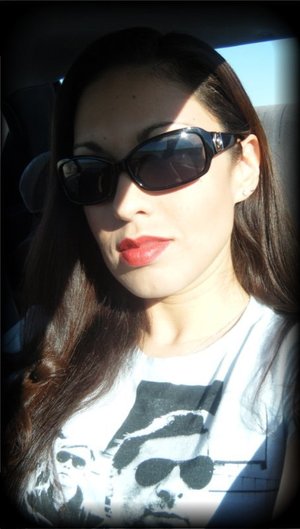 I recently started buying MAC and my favorite products by far are the Viva Glam lipsticks. Vive Glam V and Viva Glam1 are Amazing! I have ventured out recently and bough Plumful and could not resist the Wonder Woman Russian Red lipstick. So pretty and goes good with my skin tone. The scent of the lipsticks are very pleasant and you can't help but feel pretty when wearing them. Wearing my Viva Mac 1 in picture.

Higly Reco. T&T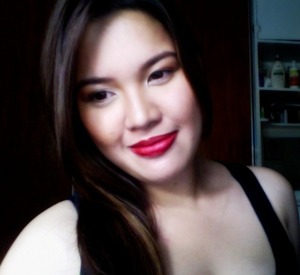 I love how it compliments my skin! Perfect red for me, next to ruby woo. It's matte finish, it can go alone or top with lip glass. Any will work fab, combined with nice brows and mascara and you are ready to go. (p.s. doesn't flake and leave white thingy :)
Best red lipstick I've ever bought
I spent ages searching for a great red lipstick, they were always either to pink, or orangey. This one though is perfect, it's has that nice pool of of blood shade which I was looking for. It lasts a lot longer than most reds too. I applied it a few times over an hour and let it dry in between applications as well as full prep beforehand. There was practically no transfer onto my husband and none on to glasses while drinking. When it runs out I will have another ready and waiting!

Beautiful Matte Red!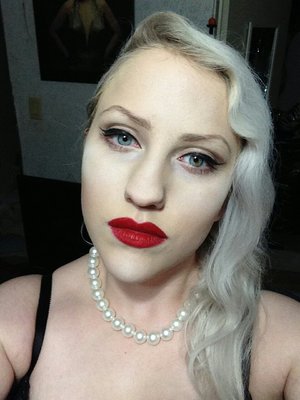 This is an absolutely beautiful matte red lipstick and looks like a medium-dark red against my pale skin tone. On darker skin tones, it shows up as a brighter, more "true" red. It's definitely a must have for anyone who loves red lipsticks and it's definitely a classic!

This is the perfect red that does not stain my teeth or bleed. I love this blue tone lipstick makes my teeth look white. Its the only red I can rock comfortably. I LOVE ALL MAC LIPSTICKS. BUT RUSSIAN RED IS MY FAVORITE RED. Its not too drying its matte and stays on for a long time. Basically I love it and you need it in your life ;)
---