Reviews

Hannah louise P.
Dec 30, 2013
I absolutely LOVE this colour! It's such a pretty colour and so on trend. I was a bit hesitant if this colour would suit my olive skin tone but I am so glad i did as it really complimented my hazel eyes and blonde hair.
I literally wear this everyday as it's so long lasting and it's so moisturising. I would definitely recommend buying this as it is such a gorgeous lipstick and totally worth the money.

I was intimidated by the colour when I saw it online and while I wouldn't suggest it for all skin tones if you have yellow undertones I think this is a great product to try. I wear a mixture of nc45 and nc50 and also wear MUFE175. The liners I wear morange with are "What A Blast!" and "BitterSweet" separately, depending on the vibrancy I want

Its good lipstick , but....
This color is a must-have item lipstick for me, its a neon- orangy lipstick . The color is so beautiful and so bold. I love applying this color when having little eye makeup on, that makes my look so stunning. Moreover i can apply it in a little amount to make a natural looking, the texture is creamy and its easy to apply on lips , but its always stuck in the wrinkle on my lips , so i need to use lip pencil everytime i apply it, thats what i dont like .... But over all, great job!!!!

new favourite lippy
I was a little bit hesitant about orange lipsticks, I wasn't entirely sure if my skintone could pull it off. But I am SO happy I got it. I seriously feel like I might use the whole tube over the course of the summer. And so far I haven't seen a skintone that it doesn't flatter.

AMPLIFIED!!!!!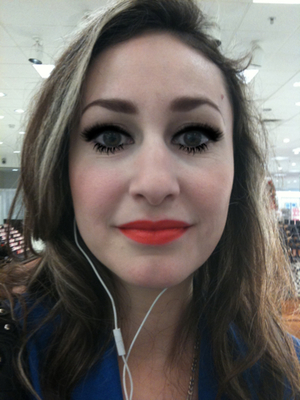 A POW! of color! my lips felt smooth and soft, and I love to wear it to the pool and the beach with a bronzy skin, of course with waterproof makeup!!. And if I wear it on the town, with just black/brown eyeliner, and mascara, I'm so ready!!

I absolutely love this summer color!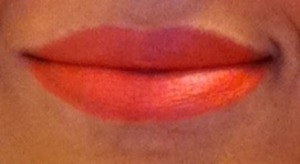 I absolutely love this Morange lipstick from MAC! It is so bright and pretty! It goes on really soft and the color is highly pigmented. It matches my compexion almost perfectly. It makes my lips really smooth. I also love it because I dont have to apply a lipglass. It can be worn alone.
---