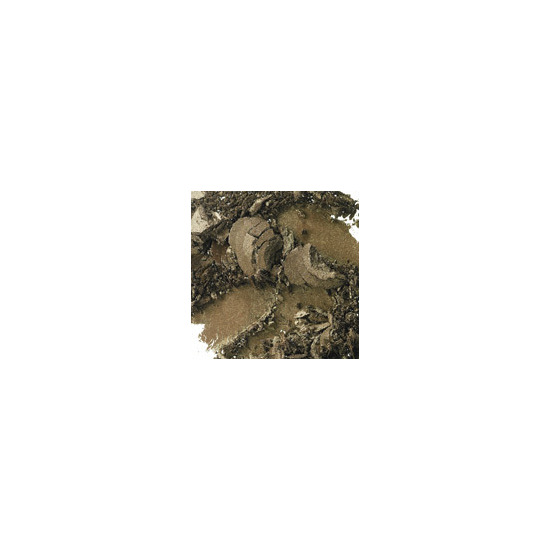 Rollover image to zoom
Reviews

Gorgeous mid-deep khaki olive with gold iridescence
Sumptuous Olive is a gorgeous mid-deep khaki olive shot through with gold iridescence. It's part of MAC's Veluxe Pearl range of eye shadows; the texture is creamy and, well….sumptuous! It glides on my lids and can easily be built up or packed up with my finger for more pigment. With my Urban Decay Primer Potion, it lasts all day and doesn't fade.
I have pale skin with peachy undertones, hazel/brown eyes, and chocolate brown hair. This enhances the gold bits in my eyes and looks gorgeous when paired with beiges, golds, peaches, and apricot shades (try MAC Rubenesque paint pot or MAC Shroom eyeshadow). Sounds weird, but try pairing this on the lid with a blue-violet liner on the lash line for a totally mystifying look (I use MAC Royal Wink Fluidliner)!
************* It's hard to go wrong with MACs large spectrum of eye shadows. You will find something for every look you need. They come in typical MAC black plastic eyeshadow packaging (which contains .05 oz at $14.50). Compared to something like Stila's eyeshadow, (priced at .09 oz for $18) it's slightly overpriced. However, if you decide to depot the shadow pan for the container you can use the plastic packaging for MAC Back 2 MAC program (recycle 6 empty MAC products and get a free eyeshadow or lipgloss). Then, insert the depoted shadow into a MAC empty palette system (sold in 4-pans or 15-pan) for completely customized palettes.
---