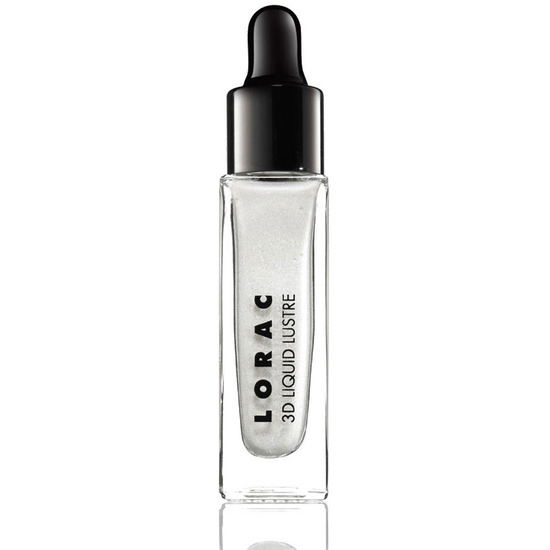 Rollover image to zoom
Reviews

one of the most innovative products in a long time!
This stuff is addictive that sometimes I just can't help myself using it lately with almost all my looks. I love how it can totally transform eyeshadow colors especially blues cause they can make them silvery or blue purples. It takes a while to get the hang of using it cause a little goes a long way I mean a long way! Getting right application is the hardest part that's why I prefer a synthetic brush for application and only using it right in the middle of the lid.

Awesome product but poor packaging
I love this product - it's the perfect finishing touch for an eyeshadow look because it can either give just the hint of shimmer when lightly touched on or it can add unbelievable sparkle with not too much product. It's great alone too, and in fact I've even mixed it with clear lip gloss for a holiday party look. As far as I can tell it doesn't crease, and even though it's liquid it has never messed up my underlying eyeshadow when I applied it - plus it has zero fallout and lasts through the day or night. The gold color is pretty but the diamond shade is more than silver, it has a beautiful, ethereal irridescence that I've never seen a dupe for.
My only complaint about this product is the packaging - it's really bad. It's not so much the dropper that bothers me (though as a previous reviewer said, it's annoying), it's that the sparkle pigment settles in the liquid when you aren't using it, and then it kinda stays clumped up down there at the bottom of the glass bottle and you have to shake it all over the place and try to break it up with the dropper... it's pretty irritating.

I want to love this so much more than I do.
I got this product free during LORAC training when I worked at Ulta and I was so excited about it... and when I use it I still get excited about it because it looks absolutely amazing.. the only problem is, the glitter falls off throughout the day. The look of it is perfect, but the staying power could use some help.
---