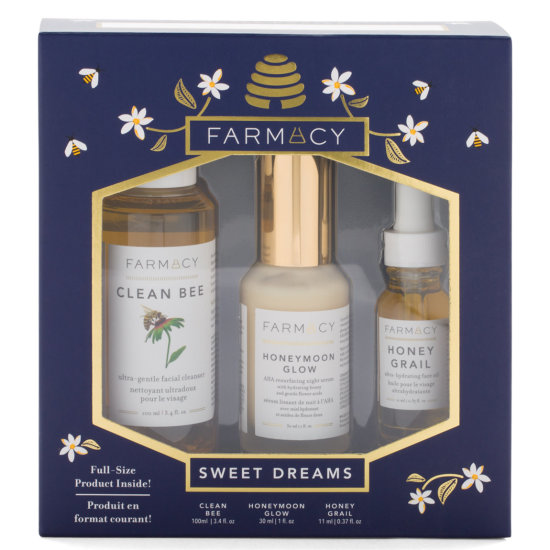 Rollover image to zoom
Reviews

Great quality
I've loved the cleanser for a while now but wanted to try the facial oil and AHA serum so this was a perfect little set for me. As always, you get great quality with Farmacy and the AHA serum has worked wonders for my skin texture after only a few applications. The facial oil smells so good and provides lots of long-lasting moisture.

Loved every product
Value for money set. Highly recommended. It was my first time trying Farmacy and I liked all three products.
The AHA serum is better/comparable to Sunday Riley good genes at a fraction of the price.
Facial oil is light and absorbs nicely while moisturising the face.
Cleanser is gentle and doesn't strip the skin of its moisture.
Best part is, they all smell amazing!

Great price for an amazing skincare trio!
I really only got this for the honeymoon glow serum but the other 2 are just as good! The cleanser has become my staple. It's mild and doesn't dry me out. The oil is used only on my dry spots. Highly recommend that serum if you wanna glow. My skin lit up like a lightbulb after one use. Great price for this trifecta!
---