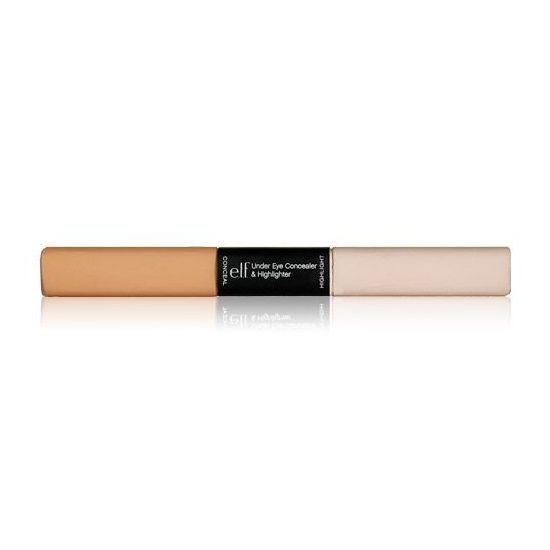 Rollover image to zoom
Reviews

I like the concealer, i think it covers my dark cirles and imperfections. the highlighter SUCKS as a HIGHLIGHTER! its tooooo white! idk what they were thinking .. BUT! i use it as a eye primer! seriously! i can compare it to urban decays eye primer! it really helps your eyeshadows stick! try it !

Great concealer okay highlighter, BUT GREAT PRODUCT
The concealer looks so natural under the eye, around the nose, and at the cupid's bow! I love it and use it every day. Not so good on Acne though.
The highlighter is a bit too light, and is not the best but just apply a swipe of it wherever you want it and pat it down and it does it's job. The product itself did break into two (concealer & highligher split) but that was probably just my fault for being so rough with it. Great product for $3

works ok
I have this and the stick concealer sold my elf in ivory. By themselves I don't love either one, but together they are the perfect marriage of concealer. This liquid formula really allows for nice blending with the other creating the perfect under eye coverage for me with a nice pop of lightness that doesn't look to odd. I have noticed a lot on some girls how they have a tan face with super white under eyes it looks unnatural, but this pair creates the perfect brightness!!
---