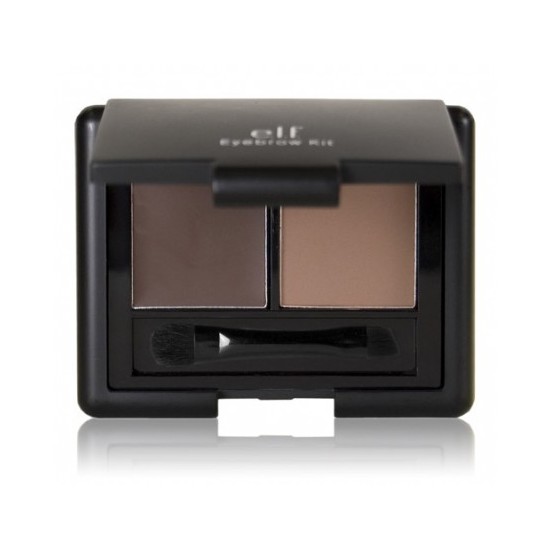 Rollover image to zoom
Reviews

Best brow product I've used!
Oh. My. Goodness. I'm in LOVE with this product! My eyebrows are something I take serious care of, I literally cannot leave my house until they are absolutely perfect. I was blessed with very good brows, but I have a patch right before my arch that is sparse (I have no idea why). I have tried everything from the shade "Leather" in Kat Von D's True Romance Ludwig palette to the Anastasia Perfect Brow pencil - both pricey. They are both NOTHING in comparison to this 3$ treasure. The gel is the gorgeous - glides on smoothly and keeps my brows in place throughout the day, and the powder matte-ens it just enough. My new holy grail brow product!

The product comes with 2 textures, powder and wax. The powder can be used for an everyday natural look. When you want to darken the eyebrow the wax work very well for that. The wax is also good for keeping the hairs in place. Last all day ,8-10 hours. The cost is amazing at 3 dollars.

Seek and brows you shall find! Lol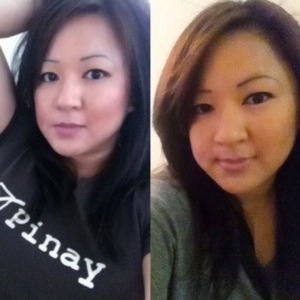 I'll admit, I didn't know what I was thinking when I was younger shaving my eyebrows, but hey I wasn't the only stupid one and I've regretted it ever since. So I make sure I take my daughter to have her eyebrows waxed and tell her to not ever touch them or make a mistake like I did. She says "duh" Mom! Lol Since then I've managed to grow some hair, but not all. And hair seems to disappear when you use mineral foundation like me because it makes it lighter. Since I started using eyeliner, it looked darker than my eyebrows and I was like ew! I need something to even it out. I saw this at Target and said why not? I prefer it over an eyebrow pencil since powder is much more natural. I'm happy with this product and will continue using it! In my profile pic I wasn't aware of this product yet so they looked lighter and very thin. Using this they've gotten darker and just a tiny bit thicker by a centimeter or less lol and the powder makes it look like I have a little more hair lol Blah I don't see a difference I just like that it evens out with the darkness of the eyeliner. My bad! =(

Camille Karla C.
Feb 18, 2013
affordable! good for everyday use
For starters, I like how it's easy to apply but the brush needs some improvement, i used a different brush when applying it cause the brush is a bit too short for my fingers. But I love how natural it is that's great for that sheer look. I wouldn't recommend it though if you're going towards the heavy strong eyebrow look, it has light coverage and is not bulidable (for me).

Alexandra M.
Sep 29, 2014
Best brows for your buck
For $3 you can't really beat this brow kit. It works better than most I've tried. I think it is basically equal in quality to Benefit Brow Zing which is obviously pricier!
I have sparse, semi-light brows and this is perfect for giving them a bit of oomph. Very buildable if you want a more dramatic look.

Autumn Hope F.
Mar 08, 2014
Great for a natural look :)
I love this product, it's great for a natural brow look. Definitely not for dramatic brows, though! Amazing deal, as well. Also, this is a perfect dupe for Benefit's brow kit, plus it's cruelty free.
---