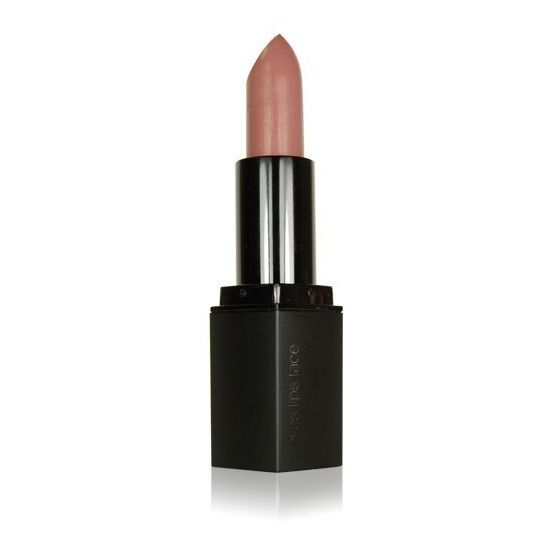 Rollover image to zoom
Reviews

Mary Anne M.
Sep 05, 2012
Creamy, Long-Lasting Nude Brown Color, Maybe Too Neutral, Flimsy Packaging
Probably one of e.l.f's more impressive products, their Mineral Lipsticks are surprisingly creamy and glide on application especially compared to their Essentials Lipsticks, which are dry and drag over the lips. The pigmentation appears standard for a drugstore lipstick, maybe two coats will bring out its true color.
The packaging is elegantly minimalist for a drugstore lipstick as well. Though it looks great, the quality of their lipstick packaging seems to vary, as I have another one of these lipsticks in Cool Coral that has a sturdier lipstick case than my Bare Brown lipstick, of which the bullet casing is audibly loose if shaken. The closing mechanism also feels too loose. I worry about taking the Bare Brown lipstick with me as I am afraid of the packaging will fall apart in my bag.
As for the color Bare Brown, I enjoy that it is a neutral everyday shade that works out great for medium skin tones. For those who have hyper-pigmented lips, Bare Brown can neutralize the pigmentation and soften the look of your lips. However, for those whose lips don't have much pigmentation to begin with, Bare Brown may be so neutral brown that it makes your lips look lifeless. I compared it to Maybelline's Color Sensational Lipstick in Totally Toffee, which is a slightly drier, less creamier formula than e.l.f.'s Mineral Lipsticks. The two colors are very similar, except that I find that I like Maybelline's Totally Toffee over e.l.f's Bare Brown due to the Totally Toffee having a hint of warmth in it; it appears much more natural and less made-up.
But to reiterate, I do recommend this shade of e.l.f.'s Mineral Lipsticks for lips that are highly pigmented and need to be more neutralized. Because the formula is also creamy and long-wearing, I also highly recommend this lipstick for those with dry lips such as myself.

Sojourner W.
Feb 26, 2012
Perfect Dark Nude Color for WOC!
I have been on the hunt for a really nice, nude color that brings out the brown in my skin and this lipstick definitely does the trick! It is a brown with slight red/orange undertones, but nothing too noticeable. I have had my eye on Bare Brown for a while and finally decided to get it last month. It glides on smoothly and I can't believe I'm saying this, but almost as smoothly as the NYX round lipsticks in my opinion. I think that the "mineral" aspect of this lipstick makes it glide on as smooth as it does, especially compared to the essential lipstick line by e.l.f. I think you get a nice range of color options. When I saw the packaging for this I died because it was so AMAZING. It's so sleek and black and the best packaging by e.l.f! The price is $6 which is expensive for e.l.f, but I think it's totally worth it!
Pros: -Price -Texture -Packaging
Cons: -Availability (only online)
---