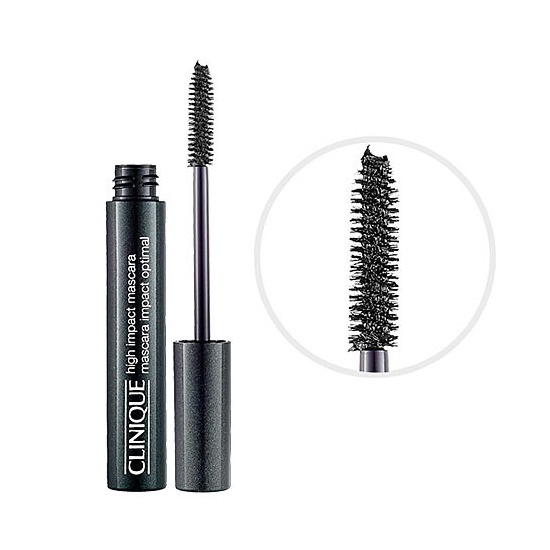 Rollover image to zoom
Reviews

waterproof one
I got this in the waterproof form. It is AWESOME! Lives up to what it says. Doesn't clump, doesn't flake, is completely waterproof,doesn't smudge. Finally after over a decade of wearing make up I found the best so far! It causes length and curl and some.volume. it makes.me eyes look so beautiful I could go without eyeliner. It even makes my lashes appear to be natural falsies they just look so beautiful and natural in this mascara

Gabriella R.
Jan 20, 2013
FOR SENSITVE EYES
I've always had trouble with finding a mascara that doesn't make my eyes itch, so I decided to try Clinique. I'm almost out of this mascara and I haven't had any issues with it yet. The only thing I don't like is that is smudges if you wear two coats. Besides that, a great pick for sensitive eyes!

Mary Anne M.
Oct 15, 2012
Wet, Workable, Volumizing Mascara
This was the first mascara I have ever used when I was 17, and continue to use 6 years later. This barely lengthens my short lashes but that's alright, since I wear glasses and prefer not to have my lashes swiping against my glasses when I blink. But this mascara certainly adds volume to my lashes in three separate swipes, without weighing them down or uncurling them. The formula is thin and wet, so clumping is practically nonexistent when applying unless I wait too long before adding extra coats. It does take a little while for the mascara to dry after applying, but in the mean time it gives me the chance to brush through them and separate the lashes, which the wand does nicely with the wet formula. My lashes also remain soft throughout the duration of wear, and the mascara is easy to remove at the end of the day.

Awesome
This is an amazing mascara. And it's amazing for my wallet. It lasts all day, but comes off when you want it to. It does give a lot of 'impact'. :D I love love love this mascara so much. Plus it was actually the first one I ever got :O (of course I have new ones now) but the only reason I gave it 4 1/2 stars instead of 5 was that it gets a bit flaky after a while.... I shouldn't be able to touch my lashes and have a black mess on my hands even after wearing for a long time...very...flaky. But if you don't mind it ... go for it! :D
Flaky but otherwise average, not worth the price
I got this mascara (full-size) in a christmas gift-set a couple of years ago. In most ways I found it to be just your average mascara. I have pretty long lashes by nature, so lengthening isn't really an isue for me, neather does I have sensetive skin, so the "pureness" of the product isn't a must for me neather. As for color and volume, it did give a fine color payoff, but the price for volume is clumps. And after a few hours it started flaking to my under-eye area - not nice. So all consideret, I didn't like it. And I wouldn't pay the expense for it.
---