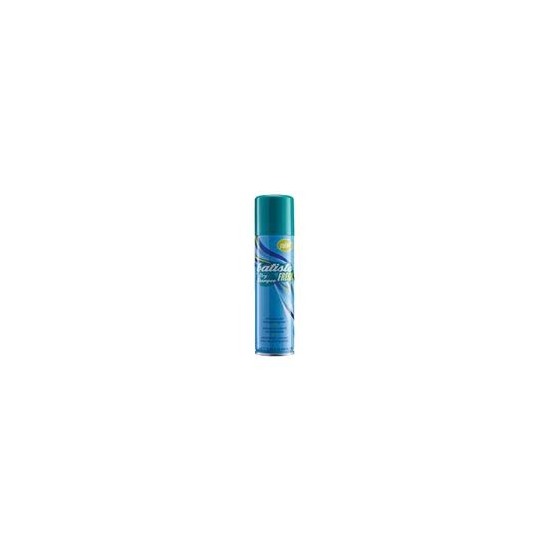 Rollover image to zoom
Reviews

Super convenient!
This is a nice dry shampoo that I use ever!.. I bought it is Marshalls for 4.99 dollars, super nice price. My hair is black and my Batiste have a slightly hint of color dark & deep brown color. I love this because dont let my hair white like others. The smell is nice, is slightly and isnt sticky. Is super convenient for this days you dont have time for to wash the hair.

I hate the word amazeballs, but...
This is amazeballs.
It does an incredible job at soaking up any excess oil in your hair. It DOES leave a whitecast behind, but once it soaks up the oil, and you brush it/rub it through your scalp and hair, it will die down and eventually go away.
I would recommend blasting the absolute crap out of your hair with this when you go to bed. Then when you wake up, brush it out, style how you style, and your hair will be flawless with no oil or white residue to be found.
This is on the pricier side for a dry shampoo, but it's totally worth it.
---