Beauty Product Reviews

Jan 11, 2019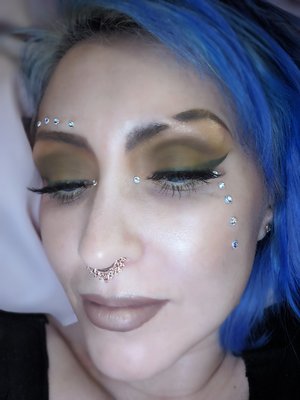 Finally, I Can Glow Without Having to Procreate!
I bought this myself after seeing several articles about it, and it does not disappoint. I apply it after my moisturizer, although it's so moisturizing some people could skip moisturizer and just use the primer. When a product claims to be luminous, I'm usually worried about glitter or mica that will settle into all my fine lines and collect on any patches of dry skin. Not with this! It does have tiny tiny micro glitters, but they're impossible to see unless you're looking very close up. The product comes in a glass bottle with a pump, and comes out looking pearlescent and creamy. I apply it alone with a Real Techniques Blotting Cushion, or I sometimes mix it with a liquid foundation and apply them together with a large oval face brush. Either way my skin looks soft, glowing, and moisturized all day long. I did have a slight issue with breakouts the first few days, but that was just a few small pimples on my chin from over-moisturizing. When I adjusted my skincare routine to include this primer, they cleared right up. It's very rare that I go through an entire container of anything, including primer, let alone buy a second one like I'm about to do. But I love love love this product, it makes my 38 year old, chronically ill, dehydrated winter skin look young, dewy and fresh again.

Jun 14, 2018
Fun Fun Fun
So happy for a collection that actually has a variety of shades. I would prefer a different shade of pink, and I wish the exclusive green shade was brighter. I'd prefer a grass green or just true green rather than the deep emerald shade. Overall it's a great collection for those of us that are bored to death with all the nude palettes and collections these days.