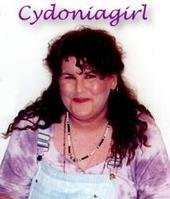 Comments
Marianne C.
Location: West Meath Cottage, Central Florida
"Life is a banquet! And most poor suckers are starving to death!" - Auntie Mame
0 Comments
0 Products Tagged
About Me
Ageless Earthy 1/2 faerie, artist + seasoned poet, rookie astronomer. I love sparkles, fairy dust, flowers + hats! (Only one problem with hats---I've such a huge head that I wear a mans size 8 hat. George Lopez & I must be long lost relatives!). I enjoy tea, especially "Mad Hatter" tea parties! Music helps my creativity. Love dancing, candles & campfires. When you visit my cottage I've a rule: "Be Nice Or Leave!"
| | |
| --- | --- |
| Eye Color: | Hazel |
| Complexion: | Medium |
| Undertone: | Neutral |
| Skin Type: | Sensitive |
| Hair Color: | Auburn |
| Hair Texture: | Dry |
| Birthday: | September 16 |
| Age: | 64 |