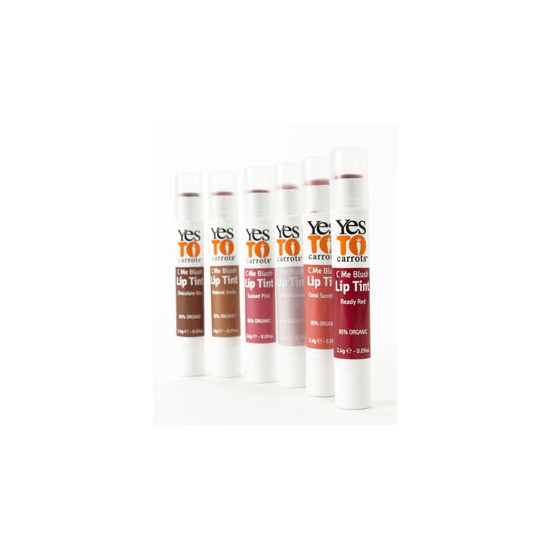 Rollover image to zoom
Reviews

Subtle color, good for natural look
I didn't get to use this a whole lot before it was tragically lost out of my purse during a severe car accident I was in. But before that I had it for about a month and I used it almost everyday and really enjoyed it. Good for maintaining care of your lips and giving them a nice hint of color. Would purchase again if it wasn't always out of stock.

Gently pigmented chapstick with modest moisturizing properties
This is a review for Yes to Carrot's new lip tints.
I've tried 2 of the 3 colors and I really like them. The colors are very subtle and natural looking, but they aren't buildable for a stronger color. These hues work well with warm skin tones and the color lasts about three hours before needing to reapply. Think of these as a natural version of Baby Lips.
Compared to the more popular natural lip tints from Burt's Bees: - These offer less color oomph. - These lack shimmer. - These are little less moisturizing. + These have better hues for warm skin tones. + These last a little longer.

Lightly tinted lip balm that's moisturizing!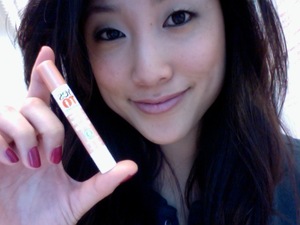 The color I have on in the photo is "Natural Smile" and I love it! The packaging is thin and small so it fits perfectly in my makeup bag. The color pay off is sheer but it gives me a nice sheen to my lips that I love. I like to use this on days I just want a natural look or if I rock smoky eyes (having too much gloss or lipstick with a deep eye makes me look way too made up). This tint isn't as long lasting as I would like which is why I knock it down by one star. The flavor and smell of the tint is a bit minty which is great.
---