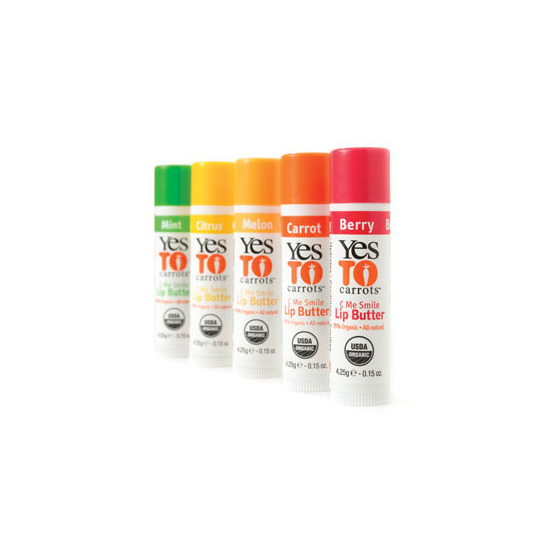 Rollover image to zoom
Reviews

It's okay.
It's okay but just okay. It keeps lips moisturized through out the day but if your lips are already chapped this isn't the product. I have only tried it in melon so i can't say about the other but the melon is not the greatest. I do like that is is organic but in terms to how well it hydrates the original chap stick does a better job.

No Frills Lip Butter
I have this lip butter in Mint and it does what it's supposed to do: hydrate your lips. I like to use this lip butter throughout the day for whenever my lips get dry because it's easy to slip inside my bag and it doesn't take up much space. I also like that it's made from organic ingredients but besides that it's nothing special.

Not Buttery at all...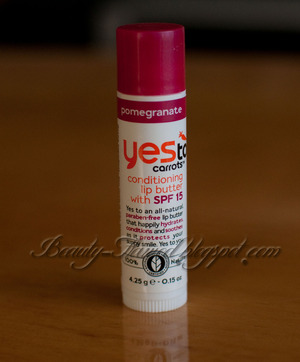 I appreciate that the company uses organic ingredients and this product really had potential but on it feels dry and waxy and not anywhere near buttery. I picked this up because I had heard such good things about it but it just wasn't for me, i think it has way too much beeswax in it and that contributes to the wax factor. I also found that it did nothing for moisturizing my lips. While it has great potential and the Pomegranate smells lovely the formula needs some work.

ABSOLUTELY addicted!
the one thing that I can not live without is Chapstick. I went to leave the house today, and told my sister to wait, even though we were running late, so I could go and grab my Yes to Carrots Mint lip butter. I'm one of those people that get actually annoyed if I don't have a good lip product with me at all times. I have tried so many different kinds of balms and butters, but none like Yes to Carrots! lip products are always either too oily or too waxy, and I thought I would always have to chose the lesser of two evils, but then I tried Yes to Carrots. I am thoroughly addicted!

Amazing lip butters at drugstore price!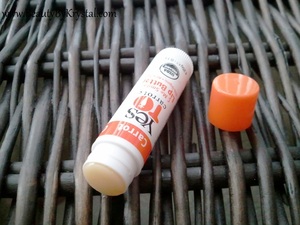 My obsession with lippies has recently spilled over to lip butters and balms. A while back I bought this Yes To Carrots Lip Butter on clearance for $2 at my local Target. I've read a lot of hype over the Yes To products, so I thought at clearance price, why not try it out. Can you guess what I'm going to say next? Or type? I LOVE this stuff! I'm all too predictable :)
I have been keeping this lip butter in the side pocket of my mommy chair, where I do all my blogging and networking. When I'm feeling dry or chapped I smother my lips with this super smooth lip butter. It lasts for hours, even through my constant beverages; coffee, water and the occasional soda. I've never really been addicted to a chap stick, they all work the same to me, but my heart has a soft spot for this one. This is one I can actually see myself finishing off! That means a lot to me and my endless collection of lip products.
All Natural Ingredients, No Animal Testing, Paraben, Petroleum & Phthalate Free
On YesToCarrots.com, you can buy the set of 5 lip butters (5 flavors: carrot, berry, citrus, melon and mint) for $12.99

LOVE LOVE LOVE!
I absolutely love everything about these! Every scent/flavor is amazing, they are natural, and they are cruelty-free [: Definitely recommend the crap out of these! haha...They consistency is perfect too! I absolutely despise too hard and too smushy chapsticks...these are perfect!

My FAVORITE Lip Balm!
I LOVE this lip balm! I have it in mint and the cooling sensation it so refreshing. This lip butter is easy to glide across your lips and I love that I can move my lips around! It is not thick at all and is very moisturizing! I love how this is an organic product also! Though the mint scent does not come with SPF, I cannot resist the product! It does everything a lip balm should do! Overall, this is my #1 most recommended lip balm/ butter so far!!!!!
Pros: *Very Hydrating *Cooling Feel *Silky smooth *Not thick and easy to move around Cons: *No SPF
---