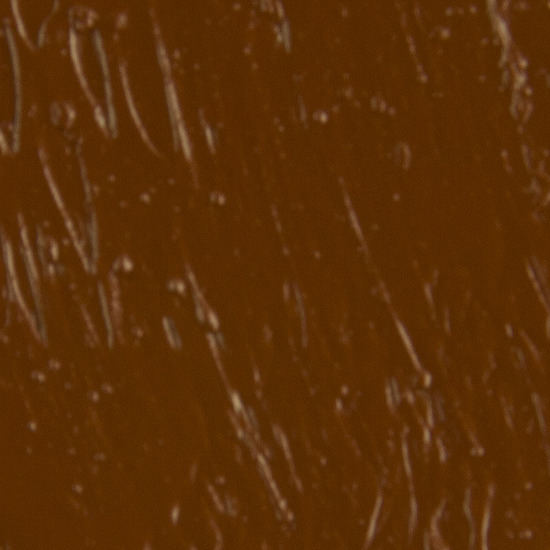 Rollover image to zoom
Reviews

My most favorite lipsticks of all time!
The Wet n' Wild Silk Finish Lipsticks are an incredible product! I personally adore these lipsticks and have them in almost every color available! They contain Vitamin A, E and aloe so they are moisturizing and come in a wide array of shades. The pigmentation is fabulous on every color from nude to vivid red. They don't run and the staying power is phenomenal! These lipsticks stay put for me through drinking, eating and hours of wear. I recommend these lipsticks to everyone I can and at $0.99, they are an absolute steal!

Beautiful<3
I personally think this is a phenomenal product. I bought this in 511B or Noveau Pink, it is a bright blue based fushia colour, which is super pigmented and definitely makes your lips pop! It can be worn with a neutral eye,bold eyeliner, or with a full on glammed out eye. It doesn't matter how you dress it up, you'll be getting many compliments for this beautiful product! The best thing I think about this product is you don't have to necessarily wear it full on, you can blot it to make a beautiful lip stain. For $1.99CDN You can't go wrong! I hope to purchase more of these stunning and creamy lipsticks soon!<3

Awesome!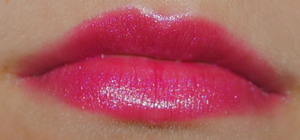 Really great product. The colors are very vivid and the formula is silky! For under a dollar a piece, how could anyone resist? Pictured is me wearing 521A Fuchsia with Blue Pearl. It's a great, bright fuchsia with a really nice shine. All of the colors I own are equally as pigmented and smooth on the lips!
I love these lipsticks ... I probably own 10+ of them. The colors are very rich and fairly long lasting. The price is awesome, at around $1 each. I love more or less all Wet & Wild products because they're such good quality for such a low price. I recommend these lipsticks to everyone!

Wet'N'Wild, Are Fabulous Lipsticks.
I have used Wet'N'Wild, for Years! They are Fabulous, and Look Great, Day or Night! The Price is so Fantastic, and I have them in Every Color! I highly Recommend these Lipticks! I buy them whenever I see them, and Love all the New Shades Too! They don't cause Allergies, and Taste, and Smell Good. I have Several New Ones, Different Brands, but i always go back to My Wet'N'Wild!!!

Not bad at all.
I have accumulated four or five of these lipsticks and really like them. For the price, they can't be beat. It is creamy, smooth and I did not find it to be drying at all (and I have eczema). It did not cause any irritation and there is no odd scent that can be common in cheaper products. The pigment is wonderful and the staying power is pretty good. The swatch I am including is of 511B or Nouveau Pink, which is fuschia and is great for spring/summer. The only minor downside is the cheap packaging, but that is not a big deal for me.

I love it
I was trying to decide what Red to dabble in and I settled on Cherry Frost, its deep crimson tone is highlighted by lil flakes of gold. The Finish is smooth and creamy, although I do recommend applying a lip balm first for that extra bit of moisture. Check out my blog post and review on the it. http://minxmaven.blogspot.com/2011/12/brown-girl-you-cant-wear-red.html

Good, but Fades Soon
I love this product, but it faded soon after wearing it (maybe an hour or two later). It was probably because I went out with some of my sisters to eat, but it wore off soon. It is the perfect red for my skin tone, but maybe a lip primer would help it last longer, which is what I plan on getting. It's only 93 cents though, so it's still a good buy. I would recommend putting a gloss on top of it when you're done. I used an old lip smackers chapstick gloss that I had and it looked amazing. I recommend getting it if you feel that it is a good red for you.
---