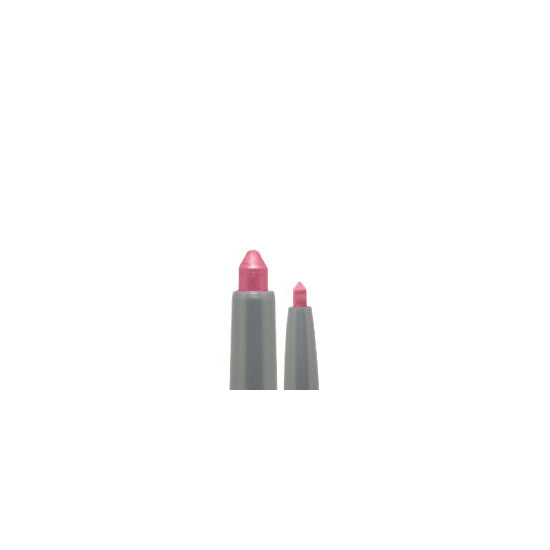 Rollover image to zoom
Reviews

Highly Pigmented and Extremely Long-Lasting!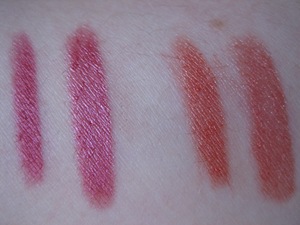 120 Hanky-Pinky - An opaque, vivid magenta with modest shimmer. 122 Sensual Peach - A semi-opaque orange-y peach with modest shimmer.
Wet n' Wild's Perfect Pair Lip Wands are absolutely fantastic! The lip liner's are creamy, smoothing on the lips with precision and ease. The lipsticks are equally creamy and precise and are packed with pigmentation!
"Sensual Peach" seemed to accentuate the lines in my lips and felt drying as the hours went by. "Hanky-Pinky" is the star of the two, as it drenched my lips in luscious color and kept my lips moisturized throughout its wear.
Both "Hanky-Pinky" and "Sensual Peach" wore for well over 6.5 hours (more like 8-10), through drinking and two meals! I was shocked to see them hold up so well through a meal, hence my exclamations. The shimmer in both shades seemed to have disappeared by around four hours, but the color still looked freshly applied and held on for many hours afterwards. Though my lips felt dry with "Sensual Peach", they didn't appear parched at the end of the night.
Wet n' Wild Perfect Pair Lip Wands are most certainly worth the buy! I am so impressed with their application and performance. Out of the two shades I have, "Hanky-Pinky" is my favorite. I am just so taken by its color and finish.

PIGMENTED!
Very convenient and quick lip color...lip liner on one side and lipstick on the other...some moisturizing component to it but i would add gloss..not many color choices..but the ones available are highly pigmented...not very long lasting but does leave a lip stain as it wears off..
---