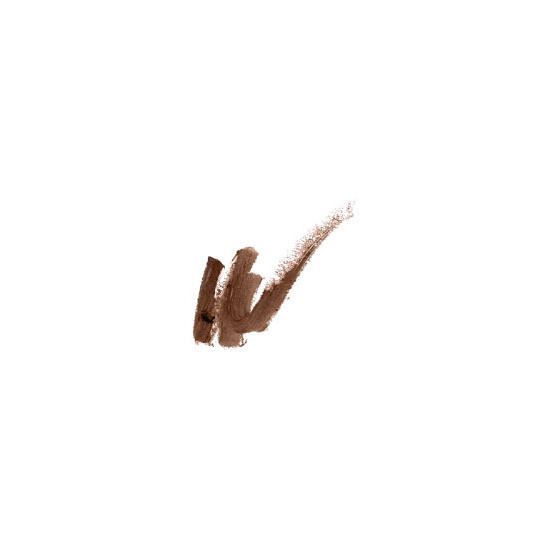 Rollover image to zoom
Reviews

I only have one of these color sticks in the shade Pixie but it's basically a pinky/champagne color and I use it for a color base for my other shadows. It has never creased on me and I have applied it pretty liberally... just to see what happens. Great product in the shade that I have, but I can't say I have tried them all!

Perfect!
They are so smooth when going on. I purchased these in two shades from Walgreens for only a buck on sale! I got them in distress and in electro. Distress is a dark blue and electro is like a turquoise silvery shimmery blue. I really like them both and they are so pigmented, but I find them easiest to use on my crease, and they look really good. The only con to these is that they don't twist up, so literally, what you see is what you get, but what you're getting is still good! Also, don't close em too tight because the top will slip and crush the pencil a bit, which is what I just did to mine in distress :(

great
me and my mom actually went to pathmark gorcery shopping and as in every other store i have to stop by the makeup section i was checkin out their new products as me and my mom looked thru them we found these cream shadows they are freain awesome idk if its just my shadows but mines are really pigmented i especially love the green one and pixie i use pixie as a brow bone highlight and it works amazing thumbs up mom for buying the other colors i can borrow lol =)

Sojourner W.
Oct 30, 2011
Perfect Pop of Color!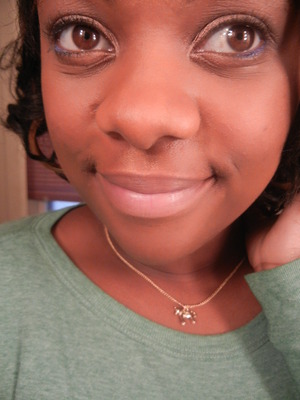 I bought these a couple weeks ago and I cannot stop putting them down! I own Pixi, Techno, Electro, and Envy (4 of the 6 available) and I absolutely love them. Techno has to be my favorite because I LOVE purple. Electro has to be my least fav, only because it looks more green than blue, but it's still a pretty color! I love the pigmentation and the longlasting ability of these eyeshadows. Plus, this is the closest thing I get to the NYX Jumbo Pencils because there are no Ulta's around me and I don't order online a whole lot! I want to get the other 2 (Distress and Graphite) soon! :)
Pros: - Price - Quality - Color - Availability ( Walgreens, Wal-Mart)
Cons: - Color can appear different - Availabilty ( for those who don't have a Wal-Mart or Walgreens because I haven't seen them at like Target, etc.)
xoxo Sojo
P.S. For the pic, Techno is on my bottom lash line!

Pixie Love!
Sadly as of now I only own Pixie, but based on how much I love this one I can imagine the other ones are wonderful as well. Pixie is a classic shimmery champagne color. It has the right amount of creaminess to it, glides on very smoothly with no tugging at the eye. For me, there has been no creasing, I always use a primer then apply this thinly over the primer and lastly set it with enough powder shadow so as it won't crease. I love adding a little pop of this in the inner corner and adding a little bit of shimmery shadow over it. I find that this creme shadow blend out like a dream and doesn't lose its pigmentation when blended, like I find other do. The price point and quality makes this product a total winner in my book.

Eyeshadow Base
I love to use these as eyeshadow bases! The only thing I don't like about it is that some of the colors aren't as pigmented and blendable as I'd like them to be. I absolutely love the one in the color Pixie! They are creamy and help make your eyeshadows pop. I think they are great for being so inexpensive. Be careful not to push the lid too far down because it will smush the tip of the pencil into the lid and waste a lot of the product.

Extremely creamy! Some creasing.
I picked these up with hopes they could be a dupe to NYX Jumbo Pencils. I haven't been able to compare them on that note, but I can tell you what I have experienced. They are extremely creamy! They glide on with no effort and the color payoff (like all Wet n' Wild's products) is intense. However, I don't feel these are long-wearing. It could be because it's a cream product and that's just how they go. After about... I'd say 5 hours, I noticed some creasing. This was with a base applied prior. The Cream Shadow sticks are $1.99, so I still feel they are a great value. I wouldn't say I highly recommend this product though. Due to the size, I don't feel they are good for use as a regular eyeliner.
---