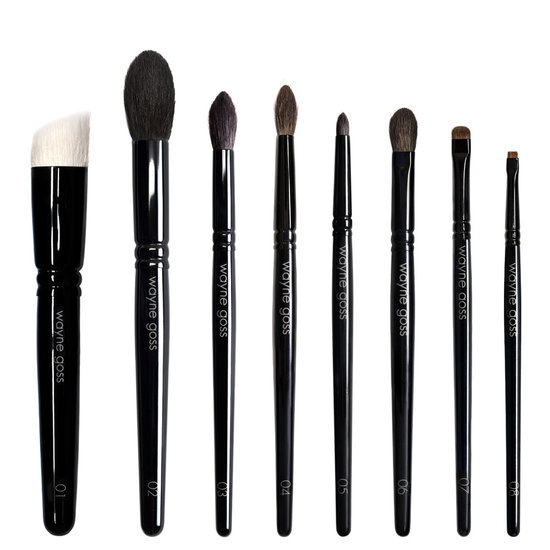 Rollover image to zoom
Wayne Goss: The Best Selling Brushes
Learn More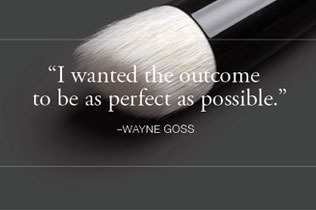 THE COLLECTION LOOKBOOK
Each brush has been handcrafted by more than 20 artisans from start to finish. Learn More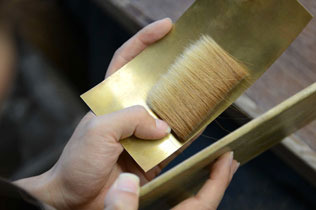 HOW IT'S MADE
Join us as we take the Shinkansen from Tokyo to Kumano to see how the brushes are made. Learn More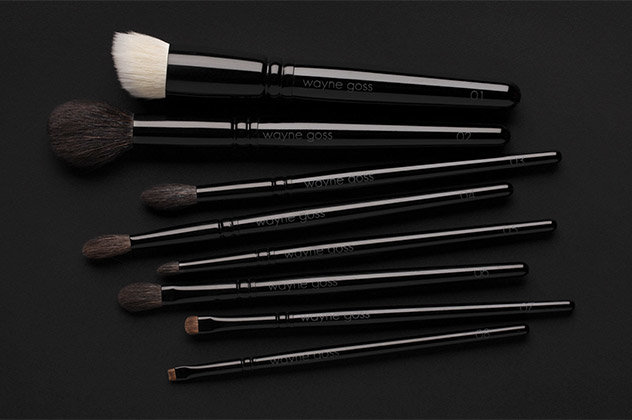 HOW TO VIDEOS
Wayne walks us through all the ways you can use each one of his brushes. Watch Now
Reviews

donmonique k.
Mar 20, 2014
FREAKING BREATHTAKING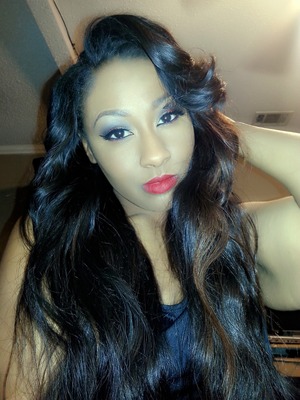 Put it like this, DON'T CHEAT YOURSELF, TREAT YOURSELF. For the very first time I was able to find my crease and define it ohh soo lovely with these beautiful gals. These brushes feel like silk swaying back and forth against my skin. I'M BEYOND PLEASED WITH MY PURCHASE... ♥♥ XOXO #GOSS

I was very thrilled to receive my second purchase of Wayne Goss The Collection. I thought of ordering duplicates of certain brushes I favored, but when it came down to it, I was actually saving money just by buying another set because I favor them all. It really is insane how many brushes I have purchased over the years, but I am finally settled now on my very favorites, thanks to Beautylish. I have pared down my daily brush choices to all of Wayne's brushes and have included my very favorites from the BillyB line and my very favorite stippling brush from Real Techniques. It is now a pleasure to apply my makeup....I am achieving the results I want.
Beautylish has been a wonderful addition to my life. Their customer service is just excellent.
They are not cruelty-free
Let me start out by saying I love Wayne Goss. He is the only You-Tuber I can stand watching and he is an amazing person and artist. I'm sure these brushes are super amazing and fantastic but I'm really upset that he chose to use and abuse the label 'cruelty-free'. That is the only reason I am giving them 1 star.
There is no reason to say they are 'cruelty-free'!! People will still buy them and love them anyway. It is just very misleading and not true. The brushes are made in Kumano, Japan the brush capital of the world where the most talented artisans make these brushes out of animal hair. They manufacture 500,000+ brushes per month that are made out of all types of animal hair. Wayne Goss' brushes are made mainly out of squirrel hair. They raise these animals and kill them just for their fur. That is NOT cruelty-free.
Seriously Fantastic
I rarely take the time to write reviews, but I'm a bit of a make-up fanatic and tend to focus on purchasing the highest quality products. I've spent a good bit of money over the years on expensive make-up brushes but hadn't yet ventured into the Japanese brands I've heard so much about because I was concerned about the absence of cruelty-free commitments. I'd read that Wayne chose a specific manufacturer, in part, because of their commitment to being cruelty free. I received my WG brushes and my very first thought was, "WOW! These things are tiny!" and then I brushed them against my skin and my second thought was, "HOLY COW! These are SOFT!" I went inside and did my make-up and can't begin to explain how pleased I am with the quality of these brushes which translates directly into the quality of application. End results are far superior and the application experience is so enjoyable. I tend to appreciate the precise application of smaller brushes, but if you're really bothered by that, these might not be for you. As for me, I'm in LOVE, and I'm hoping the great success Wayne has seen with these will lead to a larger range. I would love a larger powder brush. Next time they come in stock, I'll be buying back-ups of the eye brushes.

Softest brush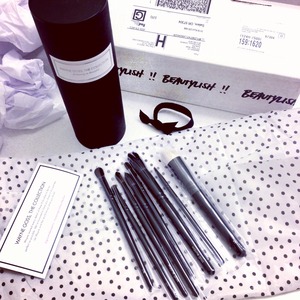 Wayne Goss is my ultimate beauty icon so I was overly excited when i received this. My hands were shaking when I opened it. Love how soft each brush is. It suits my Asian eyes. The brush 1 doesn't bother me at all. I apply foundation using it in downward motion and it works. The packaging is superb by the way. Amazeballs!

Lovely soft excellent brushes. Cruelty Free!
So soft really quality brushes. So use to brushes that are too stiff. Takes a little getting use to; they really blend beautifully, love the fact that they are cruelty free. Purchased 2 sets for myself and one for a friend as a Christmas/ Early Birthday gift. 12/19/2013: For those with very delicate baby sensitive skin, go lightly with your strokes especially with brush #1. It will leave your face feeling scratched. Over exfoliated. The brush is soft, so it was came as a great surprise that I had such a reaction( The reaction was delayed by a couple of hours. At first I thought that maybe I was having an allergic reaction to my makeup or cleanser so I let my face heal for a couple of days and used another makeup that I knew I wasn't sensitive to, used the brushes got the same reaction, repeated healing and used my old brushes no negative response.

I have being using this brushes for a few months and this collection feels incomplete to me. The brushes have nice soft hairs and I like the small handles since my hands are also small. Brush 01 is good but not my favorite when it comes to applying foundation. I like Brush 02 for applying powder underneath the eye area, but my brush has some shedding issues. Brushes 03, 04, 05, and 06 are great blending brushes. Even though Brush 07 can be use on the eyes to apply gel or powder eyeliner, it irritates my eyes and I only use it for lipstick. I love the precision of Brush 08. I feel like this collection is missing a flat shader brush. Color can be build up using the blending brushes, but I don't get the intensity that I want.

Elizabeth S.
Jan 23, 2015
Don't be too excited like me
I love Wayne goss he is an amazing man and a beauitful arist , I've been watching him for some time now and I became obsessed with his make up brushes . But wouldn't buy them because how much they cost . For my birthday my husband bought me the collection needless to say I cryed because how excited I was ! That was in 09/2014 it Is now 01/2015 up until November I stopped useing the brushes because all they do is shede all over my face, leaving small hairs everywhere and it became too much now I am back to useing my Eco friendly brushes because I can't stand picking small black hair off my face . Because I am so I love with wayne goss I wasnt sure if I was goanna write a review , but because how much your paying for I needed too . I am sorry but your not paying for quality with these brushes not worth the money when you buy less expansive ones that are better quality . I wish I could get a refund :(

Amazing, the best I ever had
I just received your brush set (and used it for the first time). It is AMAZING beyond words. I could never get shadow in my eye crease properly until now; I thought it was due to lack of skill, but it was the brushes Thank you so much.

Outstanding! Perfection!
I never opened a package so slow in my life! *and took photos with each step* I not only adore Wayne Goss and every single one of his tutorials on youtube but I am head over heels in love with his entire collection! *including the Holiday Brush* There is no other brush out there that I would even consider purchasing now that I have these! Applying my makeup has never been so easy, effortless and flawless! Thank you, Wayne!
---