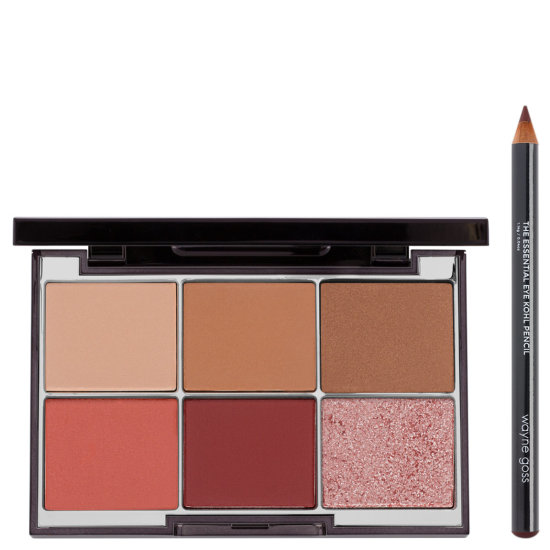 Rollover image to zoom
Reviews

Haven't put this away after receiving it.
This is my favorite so far. These translate on my skin tone so perfectly. I am fair/light neutral. These are my go to shades and they blend beautifully. I have used a fast look w/ just my fingers and it looked great. I like using the pink shade as blush. Happy, happy w/ this release. Wish Wayne would release a single black so I could keep it by my makeup permanently. His black is good.

Really enjoying this.
I am enjoying every shade in this palette. I can do a soft smoky eye, or add color. I went to do my normal blending to find, it was already done. The formula blends nicely. The tones are perfect for my fair/light, neutral complexion. The topper shade is a fine, light sparkle. I would compare the look to the Hourglass pots. Although it is a more dry texture. Loving full matte looks lately and have been choosing this a lot. Glad I picked up a palette I will actually use often.
---