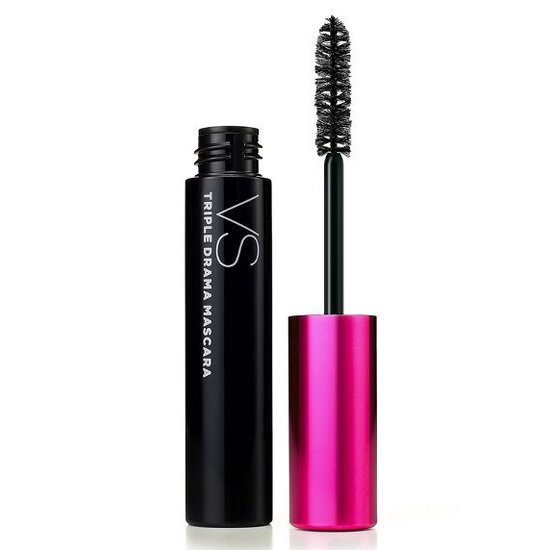 Rollover image to zoom
Reviews

Solveig Svava H.
Jan 02, 2013
Love it!
I just bought it few days ago, and I was very happy about it! I find it very hard to find a good mascara but I haven't been disappointed yet by VS mascaras. What I like about it; - It is a great brush! If you like to have a plastic brush then this is not for you.. - Gives the right dramatic look, Great for party's and going out ;) - Easy to put on! Hate when my mascaras are bad.. and get all over the place! It is easy to clean this one off!

Good but meh.
There are quite a few things I dislike about this product, even though it is a relatively good formula. 1) HORRIBLE BRUSH! It's this nasty plastic-y thing. When it's pulled out of the tube, too much product comes out and creates a hot mess on your lashes unless some product is wiped off. Also, I have rather long lashes. If a person had short lashes, the brush is enormous and will more than likely smudge the bottom/top lash when trying to use it. I've done it on accident several times. (Now I just use a different brush). 2) Not that anyone should be sticking a mascara tube up their nose and sniffing, but the smell is rather awful. I mean, yes, it is going on the lashes, not the nose, but still. It doesn't have to smell akin to paint varnish. 3) The product takes a rather long time to dry and is somewhat clumpy when it comes to creating long lashes. After two swipes, lashes clump like crazy if too much product is on the brush. I have yet to have a problem like this with another mascara.
HOWEVER!!!!! This is not a completely horrible mascara. As I said, I have rather long lashes. This mascara holds the curl after I curl them and, when cleaning the brush off a little, creates fabulous length and thickness. So, even though it has faults, it isn't a complete miss.
---