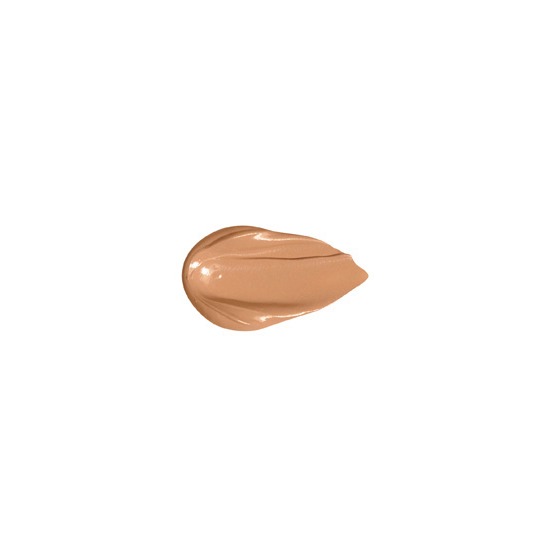 Rollover image to zoom
Reviews

I love Urban Decay but this tinted moisturizer is miss for me!
I been fan of Laura Mercier tinted moisturizer for long time and I found out Urban Decay came out with their Tinted Moisturizer. So I tried it out! both Laura Mercier and UD tinted moisturizer has SPF20. Laura Mercier Tinted Moisturizer is $42 and UD tinted moisturizer $30. Laura Mercier finish dewy look and UD finish matte look. Laura Mercier glide on so easy and smooth on skin but UD is so hard to blend on skin, it dries out so quickly leave stricky mark on skin. UD has more coverage than Laura Merier but it's just not blend well. If you looking for matte finish look and more coverage for Tinted Moisturizer it might for you, but i prefer dewy finish and easy to work on skin! so I will go back to my Laura Mercier Tinted Moisturizer.

Great for everyday!
This is excellent for a natural everyday look. There are only a few colors available but it blends in so well that a zillion colors aren't necessary. You can wear it with or without powder. Sans powder gives you a dewy look. Moisture, SPF, and a little color. What more can you want?
I love this so much I bought some for my sister. She is a new mom and doesn't have a lot of time to fuss with makeup. She LOVES it!

This has become apart of my everyday routine! I bought this off of Hautelook for super cheap the first time, and I fell in love. Recently, they just had another UD blowout sale, so I went ahead and bought two for 12 bucks because I need this product in my life. I use the color Bulletproof which I would describe as medium. The only con I have about this product is the pump, because I either get too much product or too little (hence why I decided to buy two). Other than that, it's easy to apply, goes on smooth and matte. It gives a flawless finish! It's lightweight and moisturizing! I haven't gotten a breakout from it :) I'm so excited to have finally found a "foundation" I can use daily.
Even though this is a tinted moisturizer, I just use it as a cover and if I want an airbrush finish I set it with powder. But if it's a hot day, or I'm feeling lazy, I just wear it by itself. I can go on and on about this product. I LOVE IT!

Joanne Mariel C.
Aug 25, 2011
I always moisturize my face with a moisturizer after washing it and before putting any makeup and I had tried using this product as it is - a moisturizer, and I tried to use it as a foundation. In other words I put the product after I used another moisturizer. I just set it with a loose powder.
Results:
Using it as a moisturizer works very well. It doesn't leave the skin dry throughout the day and gives a light to medium coverage. I have some blemishes and what I did was just pat on some extra product on the area that needs it and it was okay. It is very lightweight and does not feel or look cakey like other tinted moisturizers or foundations do.
Using it after applying another moisturizer is a different story. Because of its moisturizing property, the two products together made my face oily in about 3 hours in the warm weather even after setting it with powder. The product still gave me a light coverage after blotting the oil with blotting paper. It's not that bad but it was a good thing I have blotting papers with me.
Conclusion: I have dry to combination skin so I highly recommend this product to other girls out there who has the same skin type. It is also perfect for those who are not fond of using foundation or just want light coverage but doesn't want to put too much makeup on. Or for those who find themselves under the sun for a while - it has SPF 20. For oily skin I suggest that you pick out a very good setting powder however I really don't think this will make your face more oily if used alone (and not with another moisturizer - which I made a mistake of doing). Just keep a blotting paper in handy just in case.

Good product.
I'm not amazed by this product as a moisturizer, but I do like it. The application of this product is kinda weird. I feel like I have to hurry up and apply it all over my face before it "sets". It feels like a sun block when you first apply it, kinda...sticky? I like it a lot more after it's put on. No scent, kinda leaves a dewy look. I feel like this product does no tinting for me whatsoever, so I like to dab on some concealer and finish off with a powder. I'm not sure I'd buy it for its retail price (I got mine at Hautelook as well), but I like it.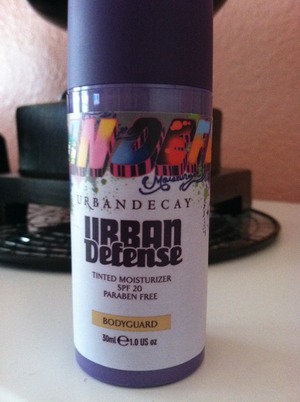 I had recently bought this for really cheap off Hautelook (only $10!). I am pretty impressed with it because I like the coverage. I'm surprised to not find a sunscreen smell with mine, which was my main concern. I don't like how mine dispenses the product (I got one in a pump form), it dispenses so much, but I just use half a pump. I just started using it, so it's a bit too soon for me to find any real cons with it.

When I first used this, I was surprised by the coverage it had. It didn't cover all of it, but more so than other TMs I've used in the past. The one thing I really don't like about this is the feel of it. When I put it on, it's really think and heavy, like it doesn't absorb into the skin. Since I don't really use it as a foundation, I put a primer over it and that seems to help it a lot. Aside from that, I do like it. But I think I'll continue to purchase it off Hautelook when it's up. That $30 price tag is not appealing.

Mary Anne M.
Jul 29, 2012
Oil on More Oil
I used this product in its older pump-dispenser tube packaging in the shade Bodyguard during both winter and summer seasons. Bodyguard is their second-lightest shade after Halo, but is best for medium skin tones as it was a tad too dark for my light-medium skin tone. Luckily, the coverage, as with most tinted moisturizers, is sheer, so I got away with a tanner look in the summer.
However, I find that tinted moisturizers don't seem to quite work out for me possibly because I have combo-oily skin, so my face is naturally already moisturizing itself. Other tinted moisturizers I have tried though are Physician's Formula Mineral Wear Tinted Moisturizer SPF15 and Josie Maran Argan Tinted Moisturizer SPF30, as well as Maybelline Dream Fresh BB (more of a tinted moisturizer than a BB in my opinion), but all of these formulas yielded less of an oil-slick finish on my face than Urban Defense did. Urban Defense made my face look like I was sweating without going to a gym, at least until I set it with matte powder; it wasn't so bad after that. The pump dispenser packaging also dispenses more than you need for one application; half a pump is best. Honestly this was better to use during the winter, when the weather dried up some of the oiliness.
Also, this tinted moisturizer claims to have SPF20 sunscreen protection, but from the looks of the ingredients, there is no presence of titanium dioxide as a sunscreen ingredient among the others listed... so I have my doubts about this being an effective sunscreen.

Maybe More A Full Coverage Foundation?
I was very excited for this product, because I love Urban Decay, and I was so disappointed. This is a tinted moisturizer, and it feels nothing like one. When I apply it to my face I just feel nasty and gross. Whenever I put this on my face it just feels REALLY heavy and thick, like a full coverage foundation, but heavier. One thing I do like about this though is that it is a pump, so no bacteria can get inside! :)
---