UD | GWEN STEFANI Blush Palette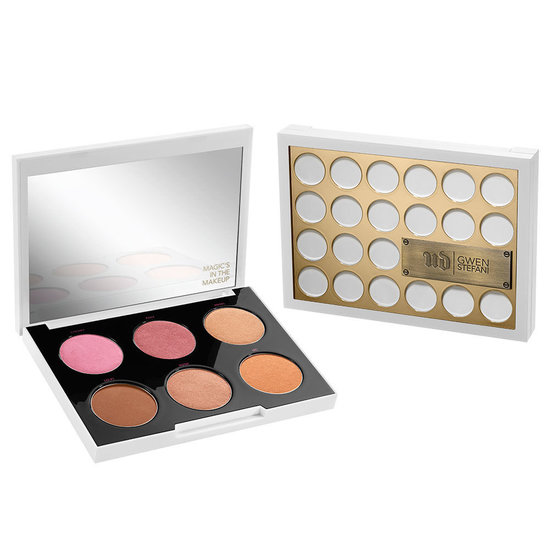 Rollover image to zoom
Reviews

Moderator
Must-have!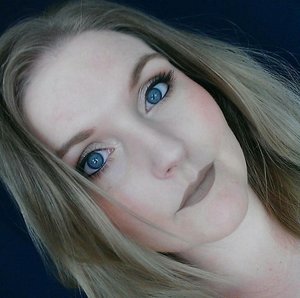 If you don't have time to read it all I will start with the short answer to this question: Hell yes!! Definitely a must have! And it's limited edition - so what ever you are doing just stop and run out and get it!!
Now to the long review ;) I had been eyeing this palette ever since the sneak peaks! I'm a little bit of a blush-aholic so of cause this caught my eye! But read the up on in and finding out that all the shades were picked by Gwen by what she feel looks good on her really intrigued me. This was a selling point for me because I'm super pale like Gwen and thought maybe I could look as good as her ;) haha! Well long story short I took the plunge and bought the palette in early March and have now been playing with it for a little under a month!
As soon as I got the palette in my hands I felt like this was a quality product! I know packaging is not important but this packaging us really nice! It's heavy, beautiful made and has a big mirror! And then there is the product <3<3<3 Oh Wauw such beautiful color! There are 3 matte shades and 3 shimmery shades! I know some people are scared of shimmery blushes but no need to be with these ones! The shimmer is soooo fine that it gives of a super healthy look! I kinda think the shimmery shades are my favorites :)
First shade in the palette is Cherry which is a matte light pink shade! This was the last shade I tried cos I just didn't think it would suit me! But as soon as I applied it, it blended into my skin to give of a look I would describe as a "spring day rosy cheek"! You know the type of rosy cheeks you get in the early spring where it's still a little cold in the air! I loved it!!
Second shade is Easy! This is a shimmery darker pink - it's actually a bit hard to really describe the color for me because it's not just pink I feel! Well this shade has already gotten a lot of hype and for good reason I think! It's VERY pigmented so a light hand is a must with this one and even with a light hand it does give of a pretty intense look! I will add a picture where I am wearing this shade :)
Third shade is Angle! This is a gold/peachy shimmery shade! And I use this as a highligher! I always have a hard time finding a highlighter I like because I don't like the disco ball look you get with a becca or the balm highlighter. But this one gives just the right amount of sheen to my cheeks! So pretty!
Fourth shade is Lo-Fi! This is a matte brown shade. I use this one to bronze up my skin! Now this might not work as a bronzer for everyone - but for very fair girls it's a very nice natural bronzer! I am also wearing this shade in the picture I will post :)
Fifth shade is Hush - and this might be my absolute favorite! Like Angle this shade works really well as a highlighter, but this has a peachy/pink shade! I am also wearing this one in the picture I will post.
Sixth and last shade is OC! This shade is a matte (but to me it has a slight sheen) peach! I have always been a big big lover of peach blushes and this is ni exception!?
So as you can see this palette can be used as a "entire face" palette - which just make a it even more of a must have!?
If you even have a slight feeling that you need go get it ;) I love this palette ;) Just if it wasn't?clear!
---