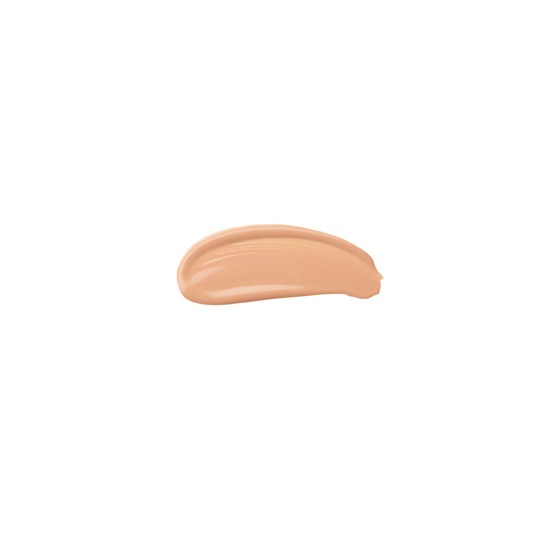 Rollover image to zoom
Reviews

Worth every penny!
So not only is the foundation very lightweight and long-lasting but its also worth EVERY penny. Of course not knowing what my shade was I went to the Sephora store to check it out. The lady who helped me wasn't sure which one was better for my skin so she gave me a sample for 9.0 and 10.0 but I already deemed 9.0 as my perfect match. Now being that it was a sample I figured I would only get one use out of it. Not even close. I have gotten at least up to 3 uses out of that little thing and I still have a few more! You know how they say less is more? Well they were most definitely referring to Urban Decay's Naked Skin foundation. Hands down this is my favorite over my MAC foundation

My Neverending Journey found it's The End.
Let me just start here and state that I have the most ridiculously precise factors that I envision when dreaming of a dream foundation. -Lightweight, but pretty solid coverage. -Something that works well with oily skin, but glides over my face. -Luminous and brightening to the eye, but set and matte to the touch. Never.. have I ever been able to come close to all of these in one single foundation. I have tried drugstore. I have tried prestige brands. I have tried designer brands. I cannot believe how WONDERFUL this foundation is.
I have super oily skin, so I have always ended up using a powder foundation after failed purchases of liquid foundations. Unfortunately, I have begun to notice how drab powder foundation looks throughout my day. I have a nice canvas to work with (my face is virtually bump free), but powder foundation always leaves my face with a strange, dry texture. Oily girls want healthy, dewy looking skin, too. And this, my friends, is the answer.
You really have to try it to believe it. It's a god send, and I think it might becoming one of my few top picks that I will return to buy as soon as it is getting low. If you go into Sephora, they will definitely help you find your shade and will encourage a tester. You have to try it!

Nakedjenny R.
Aug 16, 2012
Works for those with oil skin!
Usually, near lunch time, my forehead looks like a new bowling ball. I have combination skin & I know I wash my face too much which is only stimulating the t-zone, but this stuff stayed until evening without my having to re-powder. It is also thin in consistency without sacrificing pigment/coverage. Worth paying the asking price.

Good, but only if you have clear skin
This foundation is very nice. It's breathable, it feels very natural, and it doesn't cake. But as a person with acne scars and acne this just doesn't cover them up well. I find myself using a ton of concealer to try and cover everything else up. If you have a relatively clear face, with minimal scarring or discoloration, then I would definitely recommend trying this foundation out. This just wasn't what I was looking for in a foundation. The staying power is also not very good. I tried it with a primer and also setting powder and it still didn't have the lasting power. This foundation is also good because it didn't break me out, which I usually have a problem with. Honestly, this foundation wasn't bad, it just wasn't for me.

light-weight coverage, a little on the oily side, although it did not break my skin out. it definitely gives a "naked" feel
The marketing for this product made it seem sooo glam and irresistible- I couldn't wait to get my hands on it! However, once i did, I have to say I was slightly disappointed. I often feel that Urban Decay's price tag does not reflect the efficacy of the product, and NAKED is no different. At $38 bucks I wanted a flawless look- that did not feel greasy. I tried the product for about two weeks and with different products underneath-primers, hydrating gels & moisturizing cremes. Full disclosure, Kansas was having a string of 105+ degree days when I tested this product...I do plan to give it another go when it cools down a bit to see if my combination skin will fare a bit better. I liked the shade selections, and it does feel nice upon application, with light coverage overall- I just wish it stayed put a little longer like a few other similar products I have also tested this spring/summer.

Head over heels in LOVE
I am OVERLY OBSESSED with this foundation! It is truly weightless and the name describes it perfectly..NAKED! It doesn't look or feel like you're wearing anything at all. I can't count how may times I have fallen asleep with this foundation on (oops). It blends really well, the bottle has a pump which is a big plus for me because I hate dipping my brush into bottles and it lasts a long time. One pump is enough to cover my entire face. Also, it covers up dark spots and imperfections pretty well even without concealer. This foundation set the bar HIGH for other brands. I don't think I will ever switch to another.

Best Foundation
Urban Decay seems to be on a roll lately releasing amazing product after amazing product. It if very hard for me to find the perfect match in foundation, but 7.0 was he first one I swatched and it matched me like nothing else. The consistency is a bit watery but that makes it feel very light once applied. It blends out beautifully and gives you a nice airbrush effect. It has a very buildable coverage going from sheer to full easily. Even when applied sheer it covers a lot of imperfections. At $38 it may seem like a lot of money for a foundation, but it's worth it. I have used this everyday for the past four months and I'm not even done with one third of the bottle. Very worth your money in more ways than one!
My face is naked!
I bought this for my cousin. She loved it, and it looked beautiful on her! So, I bought one for myself. ;) I've had this over a month now, so I've experimented enough with this foundation. Mostly at work where I am enduring an dietary assistant job as a dishwasher, cook, etc.
Here's what I've found with my combination skin: Coverage: sheer-medium/ It evens out my skin tone plagued by mild rosacea. You will still notice my acne, but it's not drawing your attention to it. It looks very natural when using it sheer, but you can tell a little that it's makeup once build the coverage higher. It really doesn't make my pores "disappear", but it doesn't accentuate them either.
Wear time without primer:6 hours/Towards the end of the six hours foundation sunk into pores on chin and nose area.
Wear time with primer(hourglass veil mineral primer): 7.5 hours/ Towards the end the foundation didn't look like it was seeping into my pores, but it was getting there with it being a bit dewy.
Transferable: It does a little bit. I have touched my face while wearing this a few times, It's like I swatched a sheer cheap eye shadow with one touch.
Drying Time: The foundation is not sticking after I applied it. It's still blend-able when building up coverage. I often find that I don't need to set it with powder! I do when I want the longevity to be extended. (I use UD Naked setting powder when I feel the need. You don't really need a setting powder.)
Scent of the foundation: It does say to shake it before every use, which gets rid of the smell.(Does more than that, btw) I did find the smell the first time I used it to be like how acrylic paint smells. I don't smell that smell now, and I'm pretty sensitive to smells. (Big nose problems lol)
Acne/irritation problems: It didn't bother my acne or cause huge breakouts. I usually blame my hormones.
I usually go with a primer before I wear this. I apply the foundation with a beautyblender dupe for sheerness (1-2 layers), and a 3rd layer with a foundation brush for more coverage.
I recommend this foundation! BUT I would suggest sampling this first at a Ulta/Sephora (if possible)! I went too light(1.0) on my first purchase, but I kept it for my winter shade and bought 2.0. Both 1.0 & 2.0 do match my neutral/pink undertone, but I'm not quite sure if it'll match warmer/yellow undertones. I'll have to make my sister test it out on her yellow undertone. Also, this foundation is about $39usd. Again, get samples if possible! :)

Jacqueline H.
Apr 30, 2013
I'm Completely Gobsmacked!
I'm always on the hunt for new foundations that have good depth and undertone ranges, so when I came across Naked Skin, I was intrigued. I'd seen the 'Coverage without Compromise' tag line before, and I said to myself, "We'll just see about that."
This is a new generation.... Most everything is shot these days is digital. Hi-Def cameras pick up every possible flaw that exists on the subject and amplifies it by 2: Wrinkles, scars, large pores, etc. etc. You name it, a Hi-Def camera will pick it up. Nowadays, the foundation needs to be less viscous yet it still needs to have similar coverage properties and a fine enough grain, so even with the harsh lighting and the Digital camera it would be nearly undetectable. Dany Sanz(Make Up For Ever) was one of the pioneers in terms of making HD makeup accessible to the general public; hence, Make Up For Ever HD Foundation.
Now most every cosmetic company makes an HD foundation, and in my opinion, they are all fairly similar. Well, that was the case until I tried UD's Naked Skin Foundation. This foundation is a bit different, and here's why:
Prior to applying this foundation, give it a really good shake. I placed a bit of it on my palm and it almost has the consistency of MAC's Face and Body: Very loose and watery but a tad more viscous. I grabbed my kabuki brush and started to apply it. Most HD foundations usually have a satin type off finish,UD's Naked Foundation has a semi matte type finish with a slight slight sparkle sheen. The sparkle/sheen really isn't really visible when you apply it. The only reason I caught it was because a hit of light captured an angle in my mirror. I then took out my amplified makeup mirror and really looked at my skin, and I was shocked to see that type and amount of sparkle/sheen in an HD foundation. What a gorgeous finish.
In terms of coverage, I was plesantly surprised. This foundation really covers a lot. This is a fully adjustable foundation, and it builds up beautifully without looking or feeling any heavier. I used this foundation on a client that has hyper-pigmentation issues, and with a second pass with my stippling brush, this foundation completely covered it. If you have significant acne, scarring and/or intense intense discoloration, this isn't the foundation for you; however, if you are looking for a lightweight foundation with an excellent diffused pigment ratio, you NEED to check this foundation out. Urban Decay really made a winner here. I love it.

Best Light Weight Foundation!
This is the best light weight foundation out there! I've tried a bunch and this is by far my favorite. This does have a light scent to it, but nothing too serious. The color selection is ok (Nothing like MAC or MUFE). The shades ending with .5 has a more pinky undertone and the shades ending with .0 have a more yellow undertone to it. This foundation covers up redness really really well! The consistency is a lot more liquidy and if you're a girl who NEEDS full coverage, this might not be right for you. This is for medium coverage, and is buildable, but this doesn't give the best full coverage affect you might be looking for. This retails for $38 and you get the right amount of product you normally would. I love the packaging, very simple and sheik. The pump is also very controllable so I really like that about it as well. You can get samples of this at Ulta or Sephora so try it out because I think you can really love this foundation. I really have been loving this foundation but if I had to choose between this one or my Makeup Forever HD foundation, I'd choose MUFE.
---