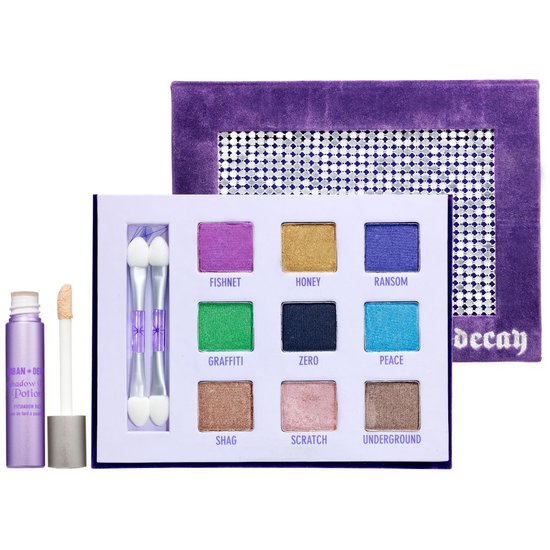 Rollover image to zoom
Reviews

I love this palette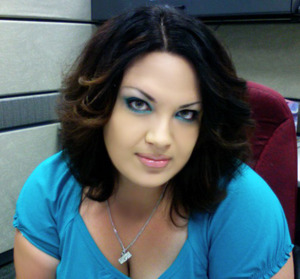 I love this palette so much because of the vibrant summer colors it has. I wear the most Peace, Ransom, Fishnet and Graffiti the most. Super high pigmented and long lasting. I just adore it. Plus it comes with a little primer to help keep the colors longer. :) Here is a pic of me wearing peace. :)

I really like this palette. My grandma got it for my birthday and I think its great. I love bright colors and the pay off is pretty nice. I also like that it comes with the primer potion because, who doesnt love that?!

Amazing Pallet!
This is my new go to pallet. I own UD Naked and nothing beats it for neutrals, but if your looking for bright, gorgeous, eye popping looks, get this! The colors are super pigmented and stay on for hours with UD primer. Fishnet and randsom work killer together. I think those two are my favorite so far. Get it you'll love it!

I bought this palette because I wanted some fun colors to play with for the summer. I LOVE IT. The pigments are great - they really show up true to the color on my skin and have great durability, even without primer. The bold colors are really fun, and surprisingly wearable. There are some really in-your-face colors (Fishnet, Honey, Ransom, Graffiti, and Peace), but it's evened out but the more common, everyday colors (Zero, Shag, Scratch, and Underground). Overall, it's a great palette for anyone looking for bold, colorful pigments.

BUY THIS!
So, I finally figured out why this is called the UD 'Deluxe' Shadow Box. (Other than being generally amazing) The shadows in it are all part of their 'Deluxe' Shadow line! (Derp on my part.) Not to mention, this is one of my favorite palettes of all time. I've been lusting after it forever, and it was everything I wanted and more. The colors are just absolutely gorgeous. Vibrant, fun, and versatile. There are also three gorgeous neutrals. And I'm not usually a neutral eye kind of person, but these ones really have a wow factor to them. Graffiti (the green) is unlike any other green I own or have ever seen or tried. And between Fishnet (pink) and Ransom (purple), they're easily some of the most unique shades I have seen and used. This one is almost something I reach for on the daily basis. Everyone should have this palette! And As long as I have this pallete, and UD Primer potion, I don't need anything else!

Love this pallette to the core!
I remember when I brought this palette, and I fell in love with how highly pigmented the colors are. I ran thru Fishnet (pink) I loved it so much, it was and is my go to pink. I would definitely recommend this palette if you like bold color and you want them to stand out!
Follow me on Twitter Dearnatural62 for more tips, pics and me!
great packaging, pigmented shadows & great colours
I love this palette, i got it with a mini primer potion, which was a bonus! The shadows are pigmented and i love the colours, my faces are fishnet and ransom, which i wear together regularly, (theres a pic on my profile!) Theres a good mix of bright and daring colours in this palette, but then you have the more nude, naturals and of course a black shadow! I almost forgot to mention the packaging! super cute!

This palette is my every day, every where, all the time palette. It fits in my purse and provides all the colors I need. I regret not buying this a long time ago. So worth it. It's completely worth the price. I love it so much that I can only describe it as asnjsfhbtdf. There are not actual words in the english language to describe my love for it.
---