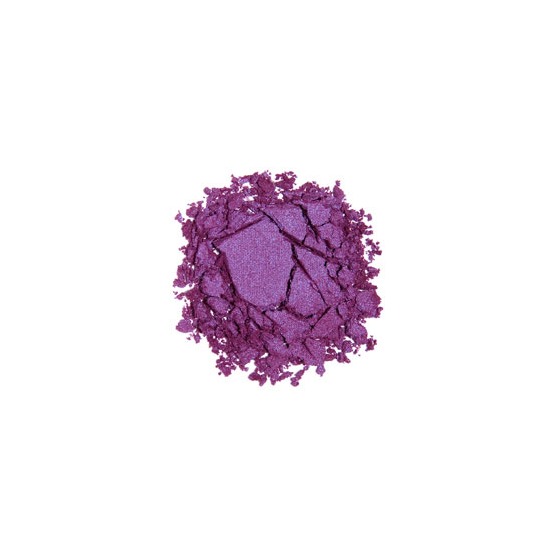 Rollover image to zoom
Reviews

Stephanie S.
Mar 19, 2013
Ruthless is a nice pale chocolately taupe. I could never really tell much of a difference between UD's deluxe shadow formula and their regular formula save that this one feels a bit softer. In the deluxe line, the brights were always very popular, but I personally preferred the neutrals more. Ruthless is the only one that I kept, because in spite of the fact that I have dozens of light neutral shadows, this one is special. I believe these were discontinued some time ago, but I highly recommend it if you can find it.

Amazing!
I have quite a few of these shadows (as well as the deluxe shadow palette) and I haven't been disappointed yet! While UD's regular shadows are incredibly creamy, well pigmented, and easy to work with, they deluxe eyeshadows are all of that times ten! I didn''t think it was possible, but UD out did themselves on these! All of the colors I have are gorgeous, and have amazing depth to them. There's not a single flat-looking, single colored shadow in the collection.

<3
I love this shadow the most out of every shadow I own; it's super pigmented, doesn't have crazy fallout, it's gorgeous, and last forever. I own all of the colors, but fishnet is the prettiest damn purple ever - it's got some irridescence to it, so it's a bit more striking because of the shimmer.

i have frigid ,peace, scratch, and graffitti. i used to use the shadows alot but kinda rotated to som of my newer stuff. i love how smooth they are and i think they were called cashmere eyeshadows in the beginning. they blend well and totally change hue when wet. my only complaint is that a few of the plastic tops have come off

Pigmented, amazing, love it.
I had gone to the urban decay counter at Macy's to try to find Surreal Skin Mineral Powder in Illusion which seems to be sold out everywhere... FOREVER. They didn't have it either so the guy working the counter (forget his name) told me to try the cream to powder, and he gave me a full face (guess he was bored or I was looking particularly horrific that day) and he used some of this on my cheeks (scratch) and it looks beautiful. I thought it was a blush at first, but it was a shadow. Mine has a sheen finish to it and the pigmentation is fabulous. I use this on my lids as well and it lasts for quite awhile. The packaging is way cute with the different pictures on the different shadows. It applies beautifully as most UD shadows do and there is a good amount of product for the price. I am looking into more colors to purchase, I just wish my wallet could keep up with me.

super smooth
This is the first single eyeshadow I purchased, and although the color is a bit "out there" it is still one of my favorites. The formulation of these deluxe shadows is incredible! They are super smooth and buttery, and the shimmer in them really does not cause fallout at all. The color payoff is incredible too! Although they seem a little pricey at $18 each, they come with a lot of product, so it's really worth the money. I definitely will be purchasing the more neutral colors so I can use them more often!

So beautiful
I love this color. It's nice pink beige that looks amazing with mac's bare study paint pot. I love this color with just some matte brown well blended in the crease. The quality of this shadow is very nice.
---