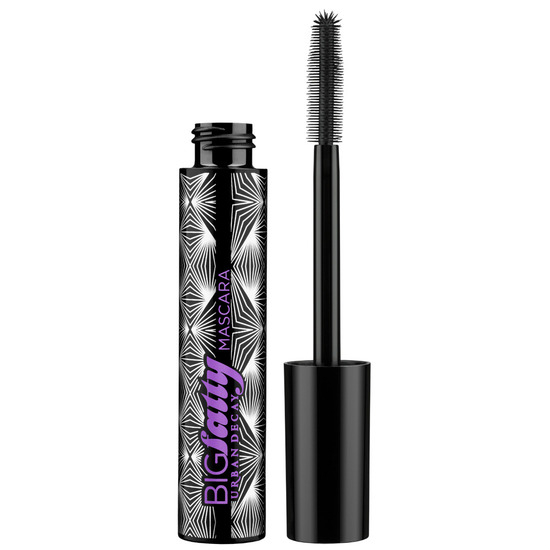 Rollover image to zoom
Reviews

Amazing
I'm a bit obsessed with lashes so when a friend recommended I try this mascara, I did. I was not disappointed! It goes on evenly and smoothly and leaves my lashes jet black & defined. I have thin, blonde eyelashes and usually have to use a ton of mascara (I'm one of those girls that uses 3 or 4 diff mascaras) for them to be noticeable. However, one coat of this mascara and I'm done!

Awesome!!
Wet formula that lengthens 100x better than any other drugstore mascara ive ever tried. Volumizes too, but the heaviness of the formula counteracts the volume given. Be sure to already have curled lashes too. I say try it, no harm. Return it if you dont like it but im sure you will

This was my go to mascara for years!
I LOVE this mascara! It creates volume, length and has fantastic colour too. It doesn't clump for the first few layers but if you wear more than 3 then beware. I also have the waterproof version which I use in the summer for the beach and it's just as good! The only reason I don't use it now is because it's so hard to get!

LexeyAmber B.
May 05, 2011
Super awesome and cute!
I knew from the beginning that Urban Decay's Big Fatty Mascara was amazing when I tested it out and recieved compliment after compliment on how my eye lashes were long, beautiful, thick and made my eyes stand out even more, the packaging is super cute and bright I feel comfortable whipping it out and using it in public! I really love this mascara and will probably keep using it!

Great Volume, Better Packing Please?
This is my first time trying the Big Fatty mascara by Urban Decay so I have no previous experience with the old formula. When I pulled the wand out to apply, I was disappointed in the tube used to house the mascara and the wand. The wand was overloaded with product and I had to wipe it off and felt that in doing so I lost a lot of the product. It ended up all over my fingers, too. Very messy, the packaging could be better. I will say, though, that the more defined bristles and the denser wand does making building up your lashes much easier. The formula boosts your lashes giving them a lot of volume and thickness while adding some length. Because you can build up your coverage, you can stop when your lashes as just right without going too far overboard. I do like the wand and the way the formula applies. I love the look of my lashes and the coverage. Not too thick so that I look like my naturally curly and thick lashes are spider legs. It does give my lashes length and it's a clean applying formula. Other than the feeling that the tube could be better so that there isn't so much product lost, the formula itself is great. Will be using it more often when I want those well defined full lashes.

Moderator
Good mascara for volume and length.
To begin with, it did not set my eyeballs on fire and I have no idea why others have. I have both a sample size and one I bought, that sounds like something with the manufacturer not the actual mascara. To begin with, it does great for volume and length. This is if you know how to use mascara to the full potential it has to offer. ( Wiggle, brush over, brush under. Wiggle wiggle some more. ) It is great at creating volume, however not exactly the best. I prefer Estee Lauders Scrumptious Maximum Volume Mascara ( It creates some pretty intense black volume ) which is the same price as this mascara.. For length it does okay, but like I say... to create the longest lashes ever all you need to do is take a lash comb and apply mascara using a lash comb. Overall, good product but not a HG product.
---